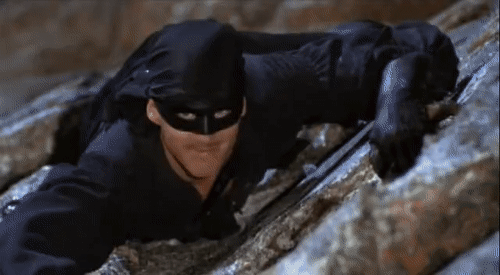 It's winter. It's been two months since the last CTCW. It's ten months until the next CTCW. The pandemic keeps cautious people away from each other. By and large, I am an impatient person. When I have to wait for anything I tend to deal with it by doing other things while I wait.
One of the things I do is host the Otherworldly 'broadcasts'.(Is it called a broadcast these days? I am weak on modern internet terminology.) I get to interact with people who are willing to admit that the supernatural exists. I can learn new things. We have great conversations. Wednesday evenings are the high point of my week.
Thursday evenings the Planning Committee meets and we are beginning to organize the next CTCW conference. It seems early but that's how it works. Next thing you know we'll be having people asking the location and date, and who's going to be presenting, and suddenly it's fall and we have to finalize the schedule! Maryalyce and others are scouting locations as I write. The committee members are trying to guess what the trajectory of the pandemic is going to be, so whether we can get back to a live conference, go virtual again, or create some sort of hybrid event so that we get the live interaction, and yet can continue to include people from distant areas, or who have greater health risks. One thing we have decided, is we are not going to be party to spreading the virus! (Do let us know how you feel about live, virtual or hybrid.)
We'd like to invite anyone who's interested to join us on the Planning Committee. We have various roles that call for different skill sets, recruiting speakers, advertising and reaching potential attendees, working the tech stuff, wrestling the schedule, poking the wonderfully talented speakers to get proposals in so we can let people know who's coming (many who are great at healing, divining, casting, manifesting, etc. are often not great at getting back to us). If we have a physical venue again we're going to have a program book, and need security, and Oh my, a Vendors Room again! Wouldn't that be wonderful! We miss our vendors! We miss the conversations we have in hallways! We miss you!
Each of those areas needs someone to organize it. If you've never volunteered before, please don't worry that you'd need to be an experienced conference organizer (although, if you are, that would be fantastic). Each department head should have a second in command who may take over that position in a year or two, but meanwhile help with research, split a call list, or can step in because they know what's happening when "life happens" to the chair, or tech guru, or hospitality host, because it does. Even those really good at something can suddenly get sick or have a family emergency, and having a back-up for every important post seems a good thing, and at the moment we don't have them. Going virtual has left us working with a small core of talented, dedicated people. But we'd love an infusion of new energy and talent. As I always say: "This isn't my con, this is OUR con!" Over the years CTCW's changing, but we continue to be a place where we can openly discuss things like psychic abilities, magick, alternative and complementary forms of healing, spiritual and religious practices, folklore, and other things that we often don't have any other place where we can ask questions about these topics or be open about our knowledge.
Our goals: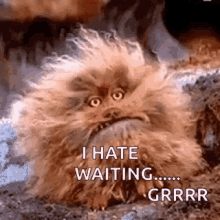 To foster communication between communities who study and practice a wide range of spiritual traditions, energy work, magick, and other esoteric disciplines.
To teach effective, practical use of energy work and magick;
To encourage intermediate and advanced work, classes and presentations;
To better grasp the history of esoteric studies and spiritual practices.
We look forward to the next conference, and hope we can bring our numbers back up. I am brilliant at some things, but have no clue how to reach all the people out there who would probably love to attend. Just about everyone I meet has seen a ghost, or does dowsing, or some sort of energy healing, or some other practice that isn't taken seriously in public. Everyone seems to be interested in some aspect of the paranormal, even if they aren't immersed in it. We want them to know there's a place they can come to talk and learn more about this stuff that "isn't supposed to be real". Sometimes I simply want to say "It's real. Deal with it." But I don't want to alienate someone who might really need what we've got.
If you don't want to join the planning committee, you can still be an active part of the community. Join a conversation or ask a question on the FB page (or group, the group is private specifically so we can discuss things without the whole world having access, the page is public.) Would you be interested in writing a guest blog? Do you know someone who'd make an interesting guest on Otherworldly. There are many ways to help, and simply being available to talk about the subjects we love is helpful to those who haven't found someone yet.
I look forward to a world in which this phenomena is an accepted part of the world and we can study and learn more about it. I want to be a part of making those changes so we don't have to pretend anymore.