Hudson Valley Resort & Spa
Follow Us!Share this!
This year's hosts for CTCW:
Hudson Valley Resort & Spa
Just 90 miles from NYC, but feels a world away.
Their website
Nestled in the heart of the Shawangunk Mountains and surrounded by gorgeous Catskill views, the Hudson Valley Resort & Spa offers 270 well appointed guestrooms and suites, a challenging 18-hole championship golf course, and full service European health spa.
Our versatile resort conference center and group retreat is the ideal setting for your conference, wedding, or group event and features more than 41,000 sq. ft. of flexible meeting space, performance venues, and banquet halls.
On-site amenities include heated indoor & outdoor pools, a modern spa and fitness center with Jacuzzi, sauna and steam rooms, an arcade center and game room, tennis and basketball courts, free wireless internet access, and so much more!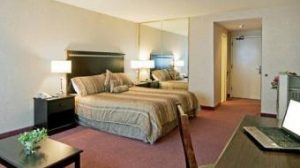 Formerly the Granit Hotel, our property has been a popular destination in the Catskills region of New York's Hudson Valley for more than 70 years: so take a look and you'll be sure to agree- the Hudson Valley Resort & Spa offers guests the perfect balance of charm and comfort.