How is your fate written?
Follow Us!Share this!
We sometimes think of Fate as pre-determined, but as any soothsayer should tell you, our choices make a huge difference in how your destiny unfolds.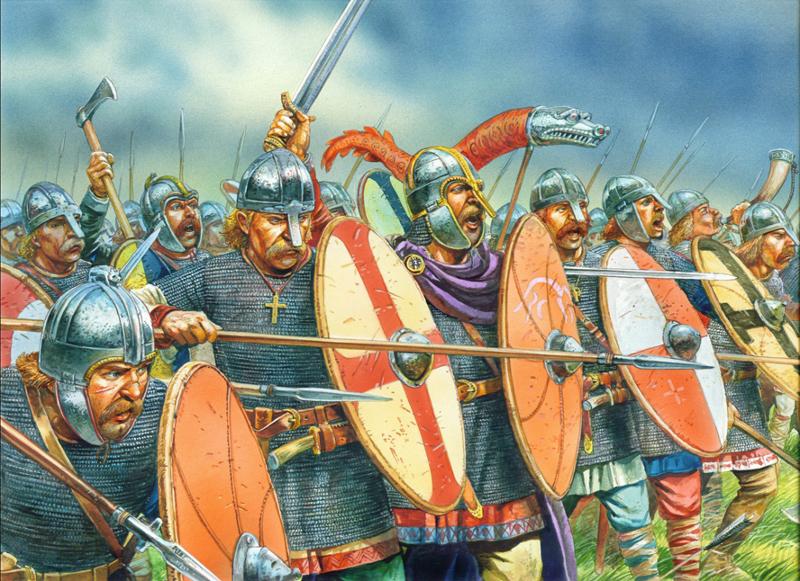 We may imagine warriors sitting in the mead hall, drinking and gaming, glad in the fellowship of the men they live with and trust their lives with when they go to battle or hunt. But how often do we think of them in the yard, practicing their moves with spear and shield? They ready themselves for great deeds. When their lord rewards them for courage with gold, do they not spend it on a new horse, or better weapons and armor?
The wyrd of a warrior is not written in mead, but in blood and sweat. Some of it is the blood of his ancestors, built on their mighty deeds, the fetch or fylgja carries the luck of the family, and passes down the line, accompanying each through his life, and passing on to his descendants. But it is strengthened by his deeds, his courage, his loyalty, his honorable acts. Behaving badly could cause his luck to leave him, (which could be disastrous in battle).
Today we have that same relationship (if not the same traditions) of luck. We nurture our luck, as we nurture our psychic talents, by using it wisely. Not squandering it in showing off, but trusting it when we need it. If you wish to have luck, you work on being worthy of that supernatural support.
The fylgia is sometimes seen as an anthropomorphized spirit of the family, the essence of what the whole group is. Especially in the modern world, when so many people choose to disassociate themselves from their birth families, some of us can have a hard time wanting to accept the 'group soul' or reputation of our family, and see it as a positive attribute. (I expect there were those in the Dark Ages who also left their family to seek a fortune not entwined with that of appalling relatives, as we see at the beginning of many fairy and folk tales.) Another view of your personified luck is that of a spirit that accompanies a person, like a guardian angel, protecting him. Many cultures have versions of these.
Another reason it may have been harder for our Northern European ancestors to separate themselves from their ancestors was the way their female ancestors: Idisi or Disir, tended to stick around after they died. The 'respected older women' seem to have felt that they'd been telling everyone in the family how to do things before they died, so why should death stop that? Priests lamented for centuries after the conversion to Christianity, that women continued to take food out to mounds, stones, and trees, to ask advice from their fore-mothers. No good housewife is going to waste food if they weren't getting useful advice in return. That the priests couldn't get them to stop argues that the ladies continued to help. The male ancestors may have been drinking and fighting in Valhalla, but the ladies stayed where they could stay involved with their kin (even the young fighters). Medieval writers like Snorri may have wrapped them in dire Christian imagery, but the lady ancestors seem very similar to the way modern mediums describe our beloved dead as watching over us, and occasionally doing small interventions when they think their families need help. Modern mediums do admit that not all the departed are pleasant (especially if they were cranky in life), and this, as well as 12th century theology, may have contributed to negative descriptions of the ladies. Also, if they manifested in this world in a protective role, someone fighting on your side might look scary (or 'bad') to the ones you were fighting. (I also know that my grandmothers, when still alive, could be quite frightening.)
You don't want to disappoint them to the point that they desert you.
So trust your luck, but also live in such a way that you will be worth of it.