Herbal Remedies CTCW Show 2-24-21
Follow Us!Share this!
Rather that an event announcement I thought I'd throw up a few of the recipes I mentioned, during the show.
It's impossible to even make a full introduction to the wonders of herbalism in an hour, the point was to share a few favorite remedies and help people understand that while herbalism may be an art, it is not rocket science. Until recently, it's something everyone did, some people just knew more or did it better. You can do it too. (Disclaimer: I am NOT a doctor, nothing I say should be construed as medical advice, only personal observations.)


I also want to finish a thought I started- if you watch the show (Youtube Link: Healing Herbs) at one point I said that my first taste of Coltsfoot tasted like dirt. I had intended to go on to mention that this is not how ALL herbal remedies taste. Many, like yarrow, mint, chamomile, and others are delicious, and quite worth drinking just for the flavor; most others are not unpleasant, especially depending on how long you steep them. I was quite pleasantly surprised to discover that White Willow Bark (Salix), about which you may have read in historical novels, is not nasty tasting. I'd always assumed we switched to aspirin to escape the flavor. Apparently it's more for the convenience. Pills certainly are convenient. I have, however, discovered that herbs frequently work better (for me, and other individuals- I will repeat the caveat: everyone's body is different and drugs and herbs can react differently for different people); I've also noticed that often there are less unwanted side effects with an herb than a commercial remedy. Coltsfoot (Tussilago farfara), for example, clears the sinuses better than the antihistamine diphenhydramine, without making me drowsy. I will again remind everyone to always check for interactions between herbs, food, and other remedies they are taking. They DO interact. Don't expect herbs to be universally harmless; if they didn't have any impact on your body, why would you be taking them?
Another note- if you are going to wildcraft coltsfoot, it has an unusual habit, the flowers come up first, and only after they're gone do the leaves appear. I often find them along backroads, if you want to avoid car exhaust, transplant some to your yard.
Techniques: That said, simple herbalism: teas: put the plant material in hot water, it infuses and you can drink it. You simply pour boiling water over leaves or flowers and let it steep. Three minutes for flavor, up to 10 minutes for a theraputic effect. If you are using seeds, stem, roots, bark (the harder parts of the plant) you may need to simmer it for a few minutes to get the good stuff to come out into the water. (There is a lot of variety, check for individual infusions.) I suggest starting with one herb at a time so you don't have to worry about their interactions. Mint and Chamomile are both good for headaches, and calming indigestion.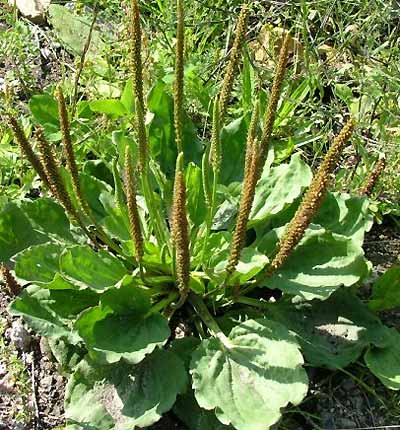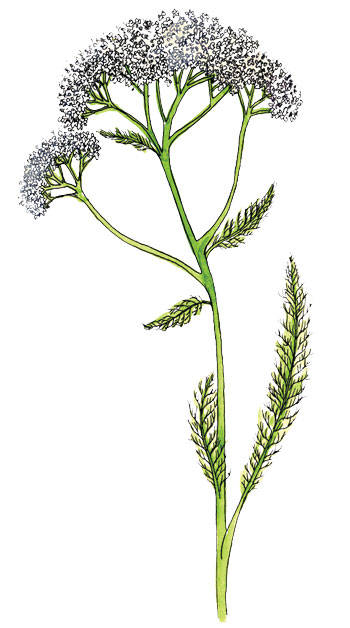 Some plants will help you by simply rubbing them on your skin. Rubbing a crushed plantain (Plantago) leaf on a bug bite or sting makes the pain and itch go away. Yarrow (Achillea millefolium) is a natural styptic- it stops bleeding. Rubbing Jewelweed aka Touch-me-not (Impatiens capensis) on your skin- before or after touching poison ivy (Toxicodendron radicans), neutralizes the oils that irritate your skin, or you can make an ointment so it's available after the frost kills it.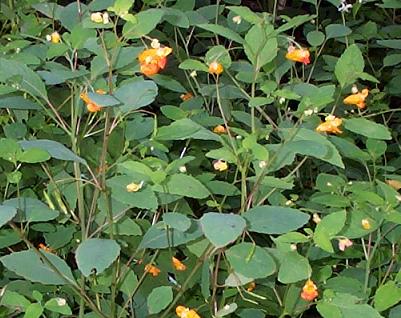 You can also infuse plants in oil. The easiest way is to put the herb or plant in a jar, cover it with olive oil, and let it sit in the sun for 4-6 weeks, being careful to keep the oil covering it. I talked about how Jewelweed neutralizes the oils in Poison Ivy (Toxicodendron radicans). You can simply rub the whole plant on your skin- before or after touching the poison ivy, or make an ointment so it's available after the frost kills it. To make the oil into an ointment, after straining the plants out of the oil (squeezing it is a slimy job and sort of gross, but you do want to get as much of the oil as possible), simply melt in some bees wax. I use about the same amount of either- less beeswax and you get a softer ointment, which is nice. Jewelweed ointment is also great for athletes' foot. I have heard that some people put the plant in a blender with water and freeze it to use against poison ivy. The ice must feel good on the rash.
Another way to preserve herbs for later use is make tinctures, which you can do by soaking the plants in alcohol (use a cheap vodka not rubbing alcohol), or vinegar. A vinegar tincture will last a year, an alcohol tincture maybe a decade. But while straight forward, I do recommend you get yourself a book to get the details you want and need. You'll only be making the ones you and your family and friends need. One recipe is for 4 Thieves Vinegar. I didn't tell the story, which comes in many versions, set in many pandemics from the Black Death to Yellow Fever. Basically, as whole families were dying, a family of thieves used to go into the houses of the dead and dying and loot them. Eventually they were caught, but the magistrate offered to spare their lives if they'd share why they didn't die when exposing themselves to such intense contagion that was killing everyone else. They said it was because they drank and washed in this vinegar their mother made. There are dozens of variations on the story and the recipe, but basically take a jar and put in peeled garlic, and the other herbs, steep it and strain it. I personally think it's a great tasting salad oil, but you can just use it as an antiseptic was. Given that Garlic is an antibacterial, antiviral, antifungal, antiparacitic, and all sorts of other good things, a garlic vinegar alone might handle most problems, but you then put in a tablespoon or two of these herbs: lavender, peppermint, rosemary, sage, cloves, wormwood/mugwort. Those are the ones that show up pretty consistently in most versions. You can then add a teaspoon or two of any of these you have around: Rue, marjoram, Peppercorns, anise hyssop, meadowsweet, angelica, horehound, camphor, lemon balm, ginger, yarrow, oregano, cayenne peppers, calendula, licorice, coriander, tansy.
ALWAYS label any herbal remedy you make. Include all the ingredients, what you call it (what it's for), and the date. If more than one of you is doing herbalism in your house, maybe including who did it. If you use a variant technique- for example steeping the herbs in warm oil for an hour rather than having them sit in the sun for a month, include that so you can see which result (if there's a difference) you prefer.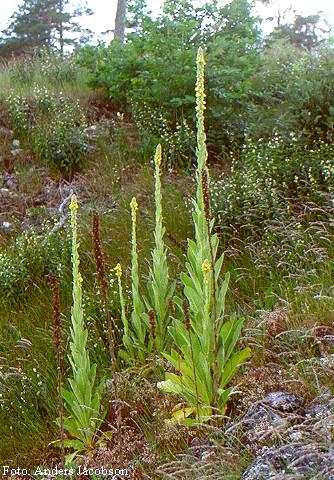 I also mentioned making cough syrup which I found as effective as any commercial one, without the unwanted ingredients. Start by simmering the licorice root, slippery elm bark, and cherry bark, take it off the heat and add coltsfoot, and mullein keaves, and red clover flowers. (other ingredients you can use if you like: ginger, garlic, onion, chamomile, hyssop, and marshmallow root). Strain the herbs out mix honey into the infusion, and gently cook down so that it's syrup again. It won't last if there isn't pretty thick. You can keep it in the refrigerator, but it might still get moldy, and 'what a waste'! [I mentioned mullein (Verbascum) when pointing out that different parts of a plant often are good for different things, Mullein leaves are great for bronchial problems from asthma to bronchitis, but the flowers are made into an oil for earaches.]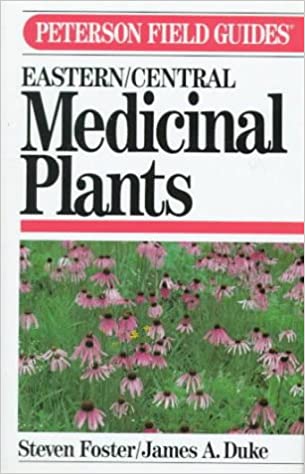 I'm going to finish this post with a couple more thoughts from the show. Plants seem to want to help us (I've talked to them, but that's another show!), and they often show up when and where we need them. If a new plant shows up in your yard, go get your field guide and find out what it is, and what it does. When Mugwort (Artemisia Vulgaris) started to take over our yard, I looked it up and found out it was for indigestion, insomnia and depression, all of which were running rampant in our family. A shared pot of mugwort tea helped a lot. Wildcrafting will let your local plants help you. Nature is a wonder of redundancy! You probably don't need to go to the health food store to buy an herb from halfway across the globe when one that does the same thing is growing nearby and may be interacting with your energy field, so it wants to help YOU.
Other books I recommend for beginners include the Little Herb Encyclopedia by Jack Ritchason, and I was amazed at how good Reader's Digest's Magic and Medicine of Plants was. (It's out of print, but you can still find used copies.) I'll warn you though, it's easy to get caught up in the joy of making your own herbal medicines, and end up with a shelf full of books, and becoming the one the neighbors come to. It's lovely to not feel dependent on stores and commercial medicine for the things we can handle ourselves.