Follow Us!Share this!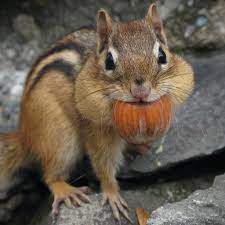 At this time of year we can watch the chipmunks and squirrels running about getting ready for winter. We may think of harvest in terms of humans, but the rest of the world that doesn't migrate has to get ready for the long non-growing season as well, either by storing the food in their bodies, or by storing it in their dens.
When I see them I sometimes think of the story my friend Wolf told me. He was a woodsman, and one day he cut down a large tree that was hollow. Out poured thousands of blue plastic maple spiles. For those of you who don't live where syruping happens in the spring, the spile is the small hollow bit that goes into the maple tree, and either has a bucket hung under it to catch the sap, or, more often these days, a tube attached leading to a much bigger container. Collected and condensed, the sap becomes maple syrup. Often the plastic spiles are left in the tree when the sap stops running. Apparently some hopeful creature tasted the spile and found it sweet, tried chewing and found it soft enough, and so collected as many as it could. Hundreds and hundreds of trips out to the forest, and back to its den, carrying not nuts, full of carbs and proteins, but blue plastic coated with sweet water. I bet it felt rich with a tree full of what it thought was food. They were light, they were easy to carry, they were sweet. They would not have sustained it through the winter.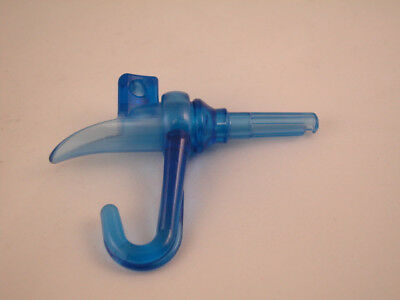 As you think about your life, and not just THIS year's harvest, but your life's harvest, try to examine what you are accumulating and saving to live on. Yes, we need food and shelter, and we need things that make us happy too. When you look back over your life, or even better, while you're living it, look at what you are gathering and storing in your home, and in your memories.
Which treasures will you remember years from now? Which accomplishments, skills and memories will see you through the dark times, the times when you doubt your ability to keep going? The cold times when you have failed to accomplish what you worked so hard for? Will the approval of strangers warm you? What warms and sustains you now when you look back over what you've done? More than money made, or honors won, I bet it's your feeling that you've helped make the world a better place. Will you be able to look back and remember the people who've made your life easier, and hope that you've done your best to make others' lives easiert?
Make sure as you gather your harvest that it isn't sweet bits of plastic.