Follow Us!Share this!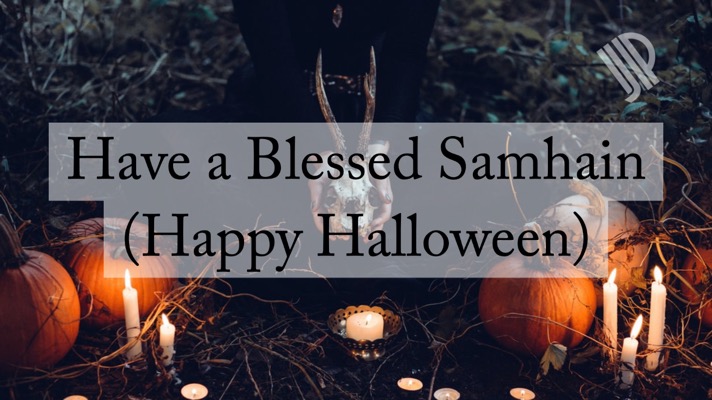 Once again a New Year has come around. (New Years are scattered around the year, and there seems to be one every few weeks.) The Celtic traditions have days and years start in the dark of night or winter, then run through day or summer, ending when the dark comes again.
Another tradition is that this time of year "the veil thins between the worlds". The dead live in one place, the living in another and we cannot usually connect with each other unless we have special talents, or there are special circumstances. One of those circumstances is timing. In the month or so that runs up to Yule, or the Winter Solstice, the distance between, or barriers that separate the land of the living and that of the dead seem to be less dense or strong. We experience more contact with our beloved (or sometimes the dangerous) dead, spirits like the Wild Hunt are seen more frequently and closer. Precautions are taken to not run afoul of the mighty dead, but for those we remember and miss, we take this opportunity to reach out and try to contact them.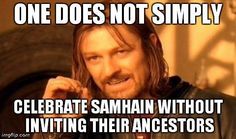 Many people set a place at the table during the days of the dead, in a "dumb supper", in hopes that we may be visited. (Even if you do not see them at the meal, the effort you have put to include them, and serve their favorite foods may result in their showing up in your dreams later. Dreams are another place where the division between the plane where the dead are conscious and the plane where the living are aware is less divided.) Think of it this way, there is a line connecting you with all the people you love. The more you think about them, or interact with them, the bigger, wider, stronger this line becomes. Thinking about your grandmother, friend or other loved one a lot will make it easier for them to contact you, as will being asleep, when your logical brain doesn't reinforce the idea that you can't speak to spirits.
If you don't make contact on Halloween, don't stress about it. This is a season, a place in various cycles where there is a space of time where planes get closer, your abilities get stronger. Moon cycles have an impact as well. Ghostly interactions are more frequent at the time of the full moon. So, as you can see, since the various cycles- monthly, yearly and personal, will not always line up the same every year. Also remember that calendars are adjusted, as with the Julian/Gregorian change, which leads some people to track holidays by the "old" or traditional calendar. Just remember that your intention and actions are going to have a huge impact on the outcome. Your personal cycles are less well documented (unless you've done it), so any time you can arrange to have some quiet time to share with your dead is fine. You could probably do it when 'the veil is strongest' if you had a greater need at that point. And remember, your dead have their own things going on. If you would have hesitated to interrupt your grandma when she was alive, you probably should allow her to a similar level of respect when she's joined the ancestors. Consider your dumb supper as an invitation that she will accept when it seems good to her.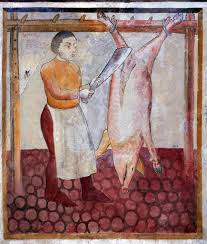 Thinking of the lessons of the year- that you bring in the harvest when it's ready: when the maple sap is running, when the strawberries are ripe, when the hay is tall and dry, when the brussels sprouts have had a touch of frost to bring out the sugar in them, or when the weather is cold enough that you can dress out excess stock without having to shoo away the flies, and have it go off before you can salt it or smoke it. With that in mind, look at what your goals are (who you want to talk to, and why), and the time between now and Yule, when the moon and astrological times, and your schedule will work best, and confidently approach your beloved dead, knowing that you will be able reach them. One of the best ways to reach them is to learn about them, and even if you don't make direct contact, the knowledge and stories about their lives may give you what you needed to find out. So don't see Halloween as your only chance to speak to the dead. It's not.
Oh, and BTW, Ouija boards tend to be like telephone calls to random numbers. They may be useful if you can direct your 'call' to someone you already know is waiting for the 'call', but just fooling around with them is liable to contact you with what are equivalent of astral bored teenagers who will just want to mess around with you. I'm not saying that spirit boards can't be used to reach the dead, but they can too easily meet the game show participants of the other side.