Follow Us!Share this!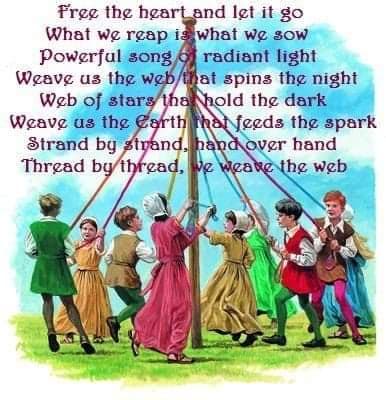 When the holidays come around I like to remember that mostly our ancestors celebrated when they were able to get together. "Maypoles" were erected and danced around from early May through the Summer Solstice.
I also prefer when people take the time, care (and practice when needed) to do the ribbon weaving with care, creating a pattern. Modern groups of strangers too often embrace freedom and ecstatic inclusion, which is fine in some situations, but we need to make a distinction between just having fun and working toward our goals. Group rituals should support those goals. A ritual is very close to a spell, and needs to be followed to get the desired result.
In my experience, seeds and sprouts that have been blessed by dancing around them in a ritual grow better, as do crops that are planted according to moon cycles. Magick is like Science, while intent is important, we also need to learn and use the rules to our advantage.