Gretchen A L Schork: Beyond Tools and Rituals
Follow Us!Share this!
Please join CTCW's Otherworldly on Zoom this Wednesday, June 7th, at 8 PM Eastern time.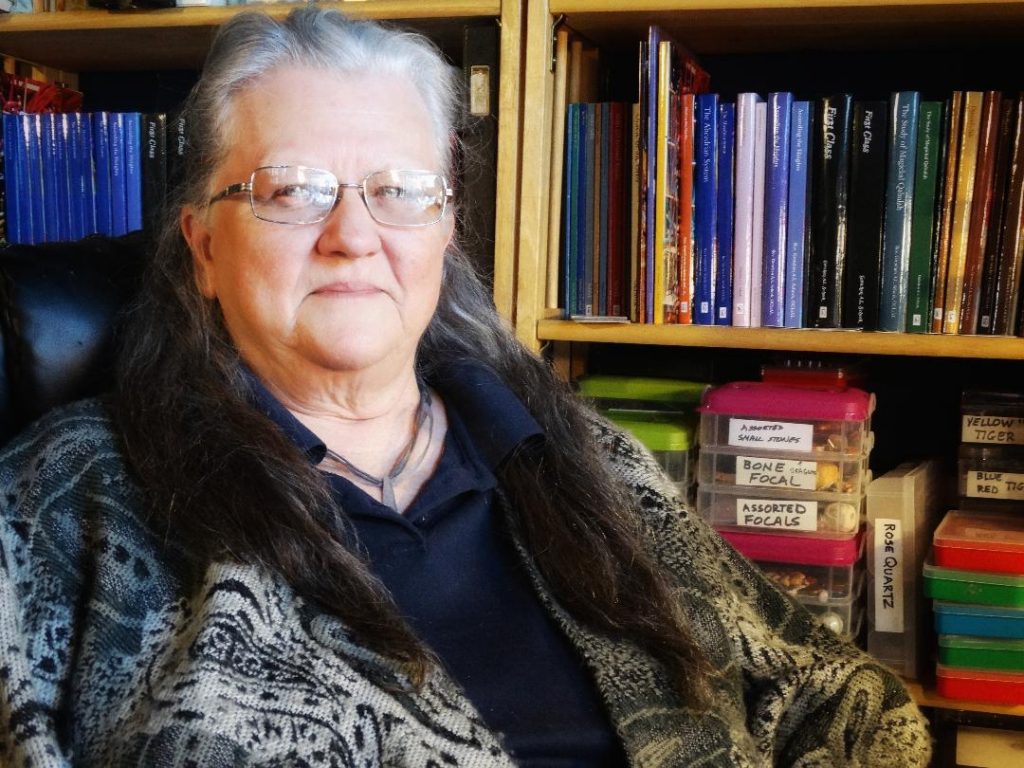 Our guest this week will be Rev. Gretchen A.L. Schork OCL:AL is an international speaker on ceremonial magic and creator of the Abcedrian System. She is a Scribe, Runester, Magician, Priestess, Magical Qabalist, artist, writer, teacher, and the president of Ordo Corona Luci, a magical company, providing training books, and products for Pagan and Occult Ministers, Mystics and Magicians, along with various products. she has worked beside the Aurum Solis, Golden Dawn, OTO, Correllian and runic traditions.
"We are all in this life together, and working together will get better results than hurting and fighting. *
This week she'll be talking about what to do when you find yourself beyond tools and rituals. You can live and work magickally without doing the formal stuff. For those who have been to some of Gretchen's workshops on Ceremonial Magick, that's going to seem odd, but knowing why and how the many symbols serve as they do, is probably what makes her ritual so effective.
Join Zoom Meeting
https://us02web.zoom.us/j/81127342346?pwd=NCt2a1puQ1doTDVXaytXaGJPUFRYZz09
Meeting ID: 811 2734 2346

Passcode: 109836
In previous years she has shared workshops on New Perspectives in Divination, Abcedarian System.
Find us on Facebook: the CTCW Group and page: https://www.facebook.com/groups/388982351233282/ 
Raised on Roman Catholic ceremony, Gretchen found her own practice through the 20th century explosion of hermetic literature. She is supported by academic degrees in education, adult training, and a Masters in Organizational Leadership. Her writing is characterized by targeted exercises that assure all activities are purposeful, achievable, and yield measurable progress. This encourages students through a methodical approach to the learning process
People are psychic, magick is real, ghosts and other spirits exist, and people can heal with energy. Each culture around the world had come up with ways to explore these realities, and that's great, we can learn from each other, that's how we change the world.

The Changing Times-Changing Worlds Conference will be November 3-5, 2023 in Kerhonkson, NY. The rest of the year, every Wednesday, join us on Otherworldly, featuring many of our speakers, and topics
We hope you can join us Wednesday at 8. If you miss this show, the recordings are posted on Youtube Thursday or Friday.
https://www.youtube.com/channel/UC1xTRrcFwUjmQgWb_BDvpiA