Going in all the directions
Follow Us!Share this!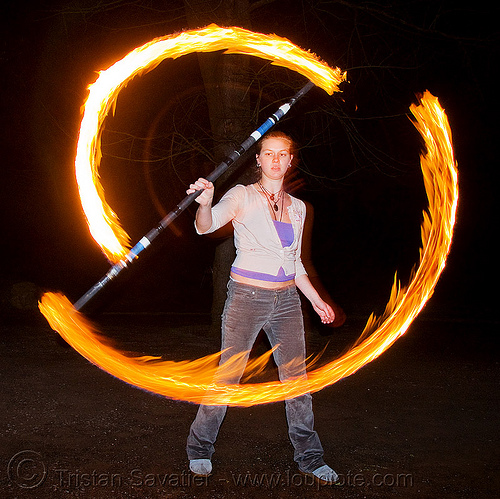 This morning I was thinking about how it's almost May. We are trying to get as many speakers as we can to come back (or for the first time) to the conference this fall. It's a half year away. Six months from now, we'll be gearing up for Halloween/ Samhain. Beginning to feel the chill of the oncoming winter, and the encroachment of the gathering dark. When you're a kid, you see the holiday that's coming up. As adults we plan our activities even a year or more out. Holidays help us 'pin' passing time in our minds and organize it, even as it flows by. There is so much to look forward to, not just at the conference, but between now and then. What will we be six months from now?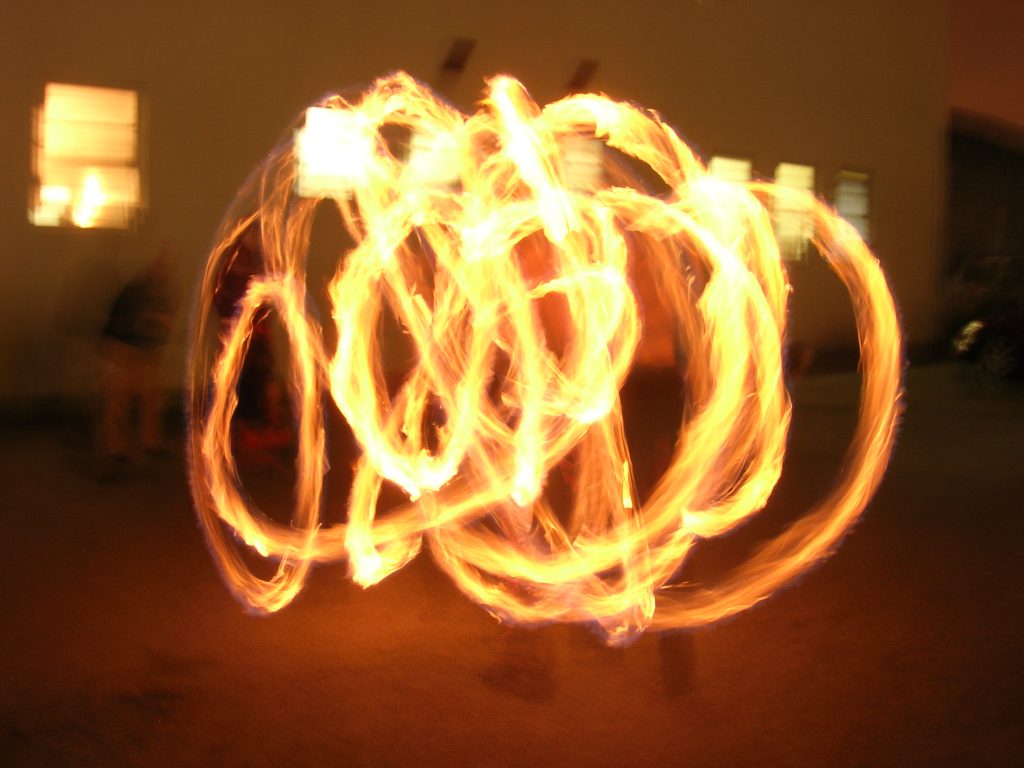 Last year our theme was Harvest, and we were thinking about the cycles of the year, and how things come in cycles, and how we reap what we sow. This year we are still working with cycles, but with a different "rotation" on the motion. Think of spinning a fire pot or other pendulum around in a circle on a horizontal axis, then think of spinning it up, around, down and back up again. Trees, now leafing out will be dropping their leaves, the seedlings now sprouting will be setting their own seeds, continuing the dance of life.
Of course we're doing all this at once, but sometimes it seems easier to analyze what's happening by simplifying what we are experiencing into one plane. But we are all working on multiple planes. We aren't living in just our spiritual communities, but in our families, in our work groups, in social media, mentally, spiritually, physically,… all of them at once. We could suddenly have an accident or get sick, or fall in love, or have an intense spiritual awakening, or, as in Ukraine, something totally outside our control could cause the world we know to suddenly stop working the way we are used to. Any of those things will have an impact on all the others.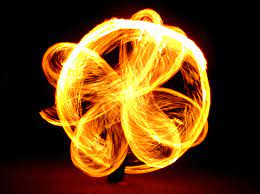 But at the core, we are the spark, the flame in the firepot or on the stick- making the trail showing where we've been. We are going in many directions at once, but are at each moment only in one place, following one (however twisty) path. Somehow, our path, no matter how many influences may alter the direction we take, no matter how often we may decide to try a different direction or pattern to make it work, it's still our path, and still our spark. When we find our rhythm, we will make it work no matter how many directions we incorporate into it.
Every part of this year, the spring, the summer, the winter, all the things we organizers go through, the presenters, and vendors, and participants go through, the seasons, the current events, the solstices, and equinoxes and alignment of the planets… all of that is going to shape the path to the conference, and ultimately, the how the conference manifests. At this point we may not be able to see the pattern of our path together, but I think we'll get there, and when we look back there may be a more clear form of what shaped us than we can see from where we are now. We welcome you on the path, and wish you joy on yours. Hope to see you there.