Follow Us!Share this!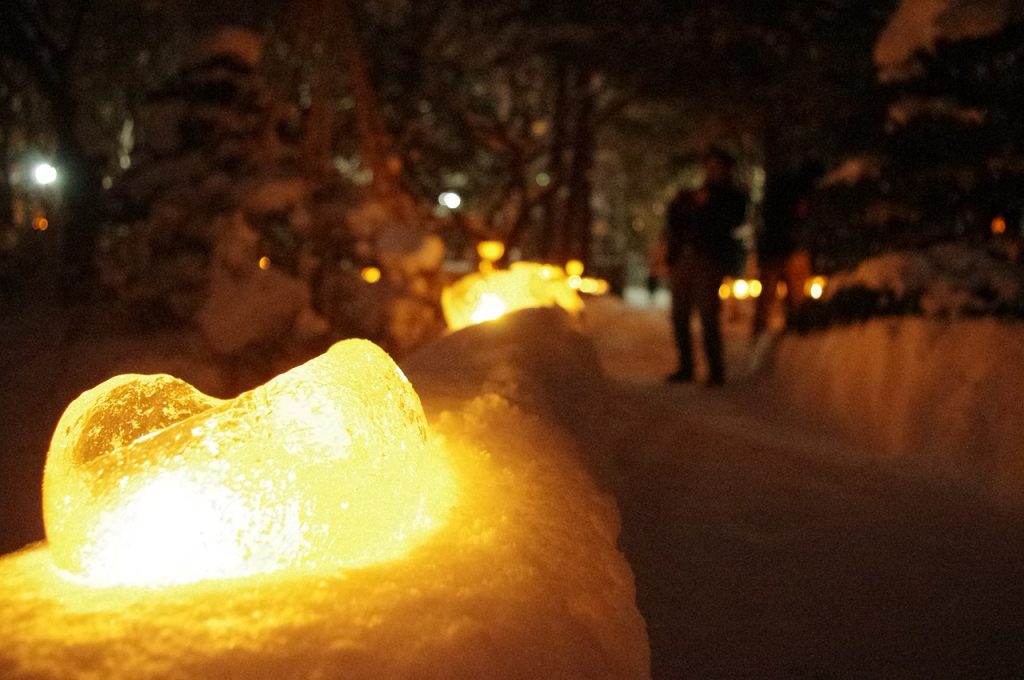 It's an old joke, someone says "freeze" to mean 'hold still' and the other person interprets it in terms of temperature. Usually we mean 'hold still', but that's what happens when things get cold, they stop as they are. Or, sometimes when water is just at the temperature where some has a bit of flow, and then flows and loses that energy, it freezes. Icicles are the most frequent result as the water in the sun flows down the surface of the solid ice, then freezes, making them get longer and longer. Other times water freezes from the outside in, pressing the still liquid water out tiny fissures, so we can have spikes forming on our ice cubes, or we freeze a bucket for just the right amount of time, dump out the center, and can create a ice lantern for winter luminaria.
Dr. Masaru Emoto photographed water that had been charged with various emotions to show how water will retain them in a sort of memory (as mentioned in an earlier blog post).
What all of this means is that holding still is a way to capture a slice of time, a moment that might have been to fragile or quick or small for us to perceive and appreciate under normal circumstances. We've seen photos of splashing water or flying bullets that we couldn't see with our normal vision, freezing does this by holding a moment by holding a moment by taking the energy, the heat, out. (Add energy again, and the water thaws and becomes liquid again. We'll admit that photographs hold the image of those moments longer.)
This is part of what we are doing when we hold space and embrace stillness. We get a new perspective on things we might not otherwise see. The next time you are without energy, rather than bemoaning the lack of energy that ordinarily allows you to do so many other things, embrace the stillness and seek the wisdom that lives there. This can be an opportunity to receive messages that you may be moving too fast to notice in normal daily life.