Folklore for a Lucky New Year
Follow Us!Share this!
The CTCW Wednesday show December 30th 2020 is about folklore, specifically, how to attract luck and protection for the upcoming year.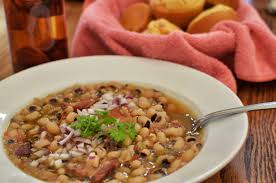 All over the world there are traditions or superstitions about what to do to make the next year lucky. From First Footing to eating 12 grapes at Midnight, or ham and black eyed peas on New Year's Day, to the ever popular New Year's Kiss, I'll cover as many of these customs as I can. Let's get lucky!
to Join Zoom Meeting:
https://us02web.zoom.us/j/87298807130?pwd=R3hVYUpwOVkrUmFsUmZNL3lwM2ErUT09
Meeting ID: 872 9880 7130
Passcode: 161391