Ethnocentricism and the Power of Words
Follow Us!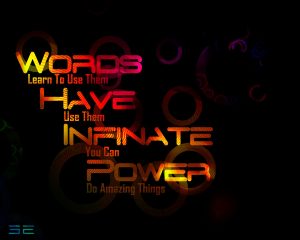 9-20-2017 Thor Halvorsen Ethnocentricism and the power of words
Wednesday, September 20, 2017, 8-9 p.m. edt., Tchipakkan and Thor Halvorsen will be talking about Ethnocentricism and the Power of Words. If you miss the live show, the archive is here:  http://tobtr.com/s/10284843
This isn't going to be a discussion of supernatural or paranormal abilities or practices as such, but the subject comes from the issues of how cultures can program us to treat those who are different unfairly, and how we can attempt to avoid this in ourselves.
Thor Halvorsen is a student of sociology and language, and he will address how apologetic language and status differences in regards to language use shapes our perceptions, and how we see those in other religions, and how we see ourselves.
How we speak not only reflects role expectations, class, and gender bias, it also creates it. Using examples from the religious and cultural treatment of Native Americans, African Americans, the Deaf, and women, and other religious and cultural colonialism, we will look at how we use everyday speech to create a world that perhaps we didn't intend.
We will talk about creation of modern myths, and stereotypes in media (think about the images movies portray of our culture as rich, white, and violent).
The modern metaphysical community is aware of the power of Affirmations: what you think of gains power, what you speak of becomes real. We need to become more conscious of how our words create reality. We don't need "spells and charms", speech, writing and the internet is powerful enough. We need to use it with more intent.
To listen on your computer go to www.Liveparanormal.com (sign in- signing up is free), click Show Directory under Shows. and click "LISTEN HERE". Call 619-639-4606 to join the conversation (live only). Other episodes are archived.
If you can't tune in 8-9, Live Paranormal.com archives its shows by date, and I archive them by date, guest, and topic on my website: http://tchipakkan.wordpress.com/the-new-normal/directory-of-podcasts/
Save
Share this!