Follow Us!Share this!
"As above, so below. As without, so within."
Both Physics and Metaphysics teach us the same thing: there are certain rules, and the pretty much work the same way on large and small scales. When something deviates from the usual course, look for a reason that may have caused that change.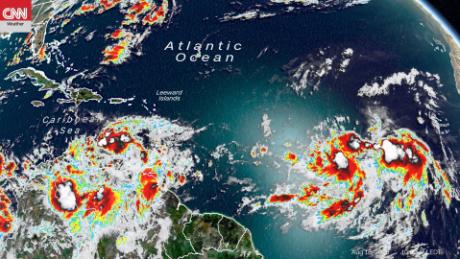 We are currently in the 2020 hurricane season, and thinking about hurricanes can give us perspective on our much smaller scale problems.
One thing I have found interesting discussions on whether the storms this cycle (whether year or century) are getting worse is when they point out what hurricanes do. What they do to people is to blow us and our stuff around. But in nature, what they do is bring cool water up from the bottom of the ocean where it usually sits (because, as we all know, heat rises). Essentially, they stir the oceans to get the temperatures more balanced. Hurricane season is in summer because that's when the water is hot and needs to be cooled down. We seem to be having a severe season, presumably because of the rise in ocean temperatures caused by climate change.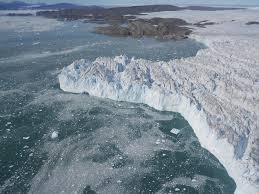 What wisdom can we take away from this natural system? The first thing I see is that change tends to stir things up, and that's not to cause trouble, although it may seem that way because of the immediate personal consequences, but we might look to see what is pushing the surface activity. This may help us both feel a bit less like it's a personal calamity, that we've ticked off some god who's trying to make our life miserable, and at the same time, seeking the bigger causes can teach us how we fit into the greater world.
It's easier to connect the idea of the buildings of New Orleans slowly subsiding over centuries as the water is pumped out of the underground wells, resulting in their basements being closer to sealevel, than it is to connect our using cars to get to work and go shopping creating greenhouse gasses that melt glaciers that make water levels rise. The more Macro the cause and effects get, the harder it is to see how our small contributes contribute to system wide results. Similarly, we may not realize that what we do that contributes to some of the personal stuff that goes on in our lives.
On one level we create our reality, on another, we share a group reality. On a day-to-day basis, we don't need to take personal responsibility for weather systems;on the other hand, there are a few of us who learn a bit of weather working, and can push systems around a bit. Others have relationships with spiritual beings (gods) who are also willing to adjust local weather at our request. On a day-to-day basis, we don't need to take personal responsibility for the climate we live in. None of us personally created Climate Change. But the people living in the world today did create what's going on physically and spiritually as a group. This is the reality where we incarnated, and within which we must live our lives. Knowing how it works may not give us the ability to personally make major changes in our "consensual reality", but it may help us deal with it better, to work with the forces that are buffeting us, rather than against them.