Energy Tree for protection
Follow Us!Share this!
In my early years in the SCA we used to play a game where we'd fire blunt arrows at each other and knock them aside with the rattan swords. Admittedly, I doubt we were shooting them with the force required to pierce a target, so they were probably slower which would help. It was fun. I think about it when using protective magick. Sometimes you don't need to stop whatever is coming at you, you only need to deflect it. As with our game, if this is the protection technique you use, you should do your best to be aware of those around you, and where the projectiles you send along are going to hurt someone else.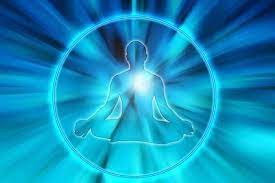 There are many kinds of warding and shielding, and often intent as well as focus will form the energy barrier you are putting up. My favorite personal barrier is a filter that lets in good, and transforms energy that has harmful intention. There's nothing more satisfying to me than to have them sending me lots of energy, intending it to cause problems, and use it to power positive things in my life, making me luckier, happier, healthier. I feel no guilt over the frustration I cause anyone who is trying to hurt me, and can always use the positive energy. Energy is neutral, the emotions put into it 'flavor' it, and direct what it's going to do. A filter to remove the "impurities", seems efficient to me.
Some people prefer a mirror style shield, to send back anything back on the sender. While this seems neutral, it also seems wasteful, as well as participating in the harm being caused, even if one doesn't initiate it. A simple barrier may keep things out- it's a good first action when learning, but one also does want to let good energy in. One doesn't want to isolate oneself in a small cell where the many positive energies of the world can't get in.
I often think of physical world analogies when constructing my magickal workings. Some of the earliest suggestions we give to children is to ground themselves by imagining that they are trees with their roots reaching deep into the earth, and their branches reaching beyond their physical bodies. Another example is seeing yourself protected by a huge tree with a great canopy of leaves. (However this one is always with you, on the energy side of reality.) This tree wants to protect you. It's crown will keep the sun off of you, while letting cool breezes through. (Try this when you are out in the sun, getting over-heated. Your 'shadow tree' can make a UV barrier, and protect you from sunburn. Try it!) Get within the branches and leaves, and it will hide you from hostile minds that are looking for you. It can provide you with a way to see farther, gain perspective, allow you to reach things you couldn't reach from the ground, or provide a pathway (a ladder) to reach higher than you could jump. (Imagine looking out and finding the information for which you have been searching. It may come in symbolic images, or direct knowing.) Your tree may also protect you from hostile things unable to climb it, or put you in contact with those that also can. If it rains, there is a shadow under it where the ground stays dry- for a while. Later, as the water drips down from leaf to leaf, when the sun has come out again, the ground around the tree may be dry, while it is still wet with the delayed rain filtering through the canopy. Sometimes it's enough to simply slow whatever is coming through to make it less uncomfortable. Keep thinking about trees and you'll think of many other ways it can help you.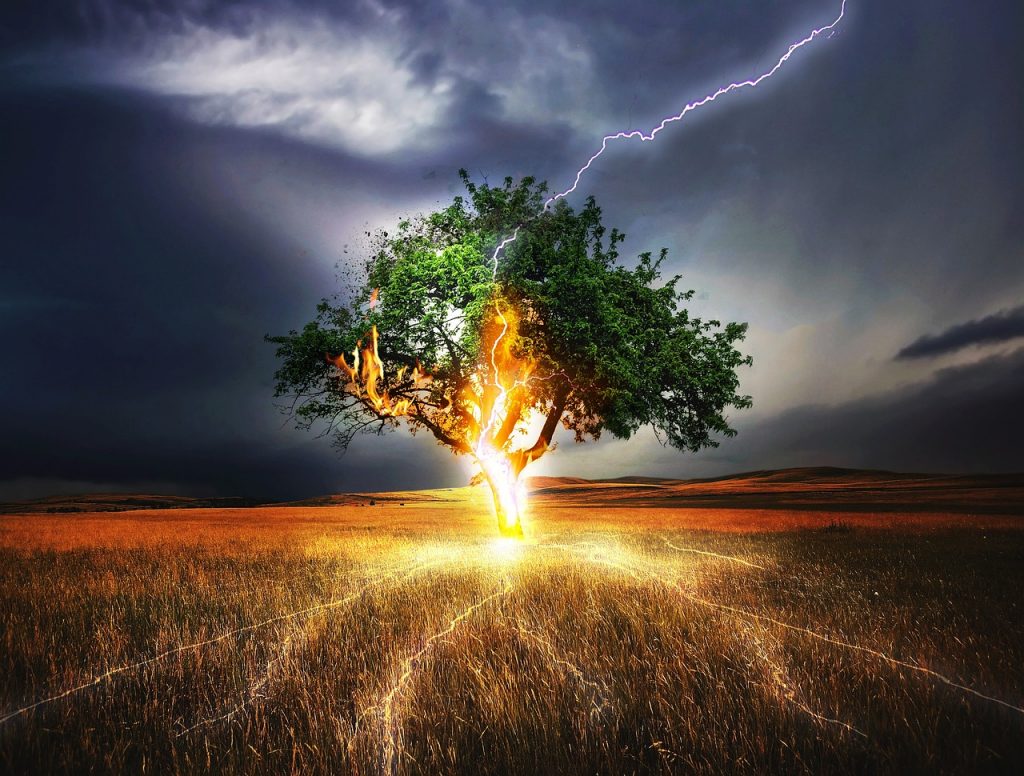 Likewise, the same tree that might shelter you from rain, might alo put you too close to the channel it is when struck by lightning. The energy from the clouds flows through the tree down into the ground through the paths that carry water from the soil to the leaves. You don't want to be close when that level of energy is forced through a channel that wasn't meant to carry it. Everything in this world does many things well, and other things, for which it wasn't intended, not so well. I often suggest we visualize energy forms of natural physical things- like trees, or armor, or a moving blade- because we will subconsciously be including attributes of the natural thing in our thought form. While I've mentioned a potential drawback of using a tree as shelter, it's a good exercise to consider how many other ways a shield will behave in a similar way to the form you've copied. The more you know about the thing you use as a model, the better you'll be able to predict how it will work.
A tree can be a world in miniature, provide nourishment, shelter, protection, and even companionship. You can talk to living trees, if you slow down enough to understand their rate of communication. The more you work with trees, the better you know them, the better you can use those images to create energy forms.