We are often afraid of power. A common aphorism is that "Power corrupts and Absolute Power corrupts absolutely." Even when we are not concerned about what it might be doing to our spiritual health, we often wonder just how much power we can control…, and what if it gets away from us?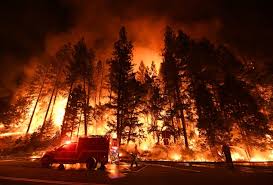 Our earliest lessons are our parents telling us not to "play with fire", or "run with scissors" (much less use sharp knives or appliances). We have been raised on the story of the Sorcerer's Apprentice and science fiction movies about how scientists don't realize what effects they are creating: Godzilla or giant insects. It's all too much for humans to control. Now we are looking at Climate Change, and extinction of multiple species, which seem to argue that the dire warnings were correct!
But let's go back to our childhood lessons: eventually, we are allowed to use the car or the sewing machine, and we're taught how firearms and medicines work. We are taught the balance between the risks and benefits, because while we could walk or bike everywhere, we'll probably be able to get a better job if we can drive, and we would rather not be sick or disabled. When you have learned how to use them appropriately, powerful tools are beneficial.

I think most people think that "occult" is a scary word. In the Middle Ages, "malificia" was often used to gloss witch, herbalist, and poisoner. If you had the ability to heal, you had the ability to poison, and the assumption was made that you would do the worst. Having defined women as a "weaker vessel", it was important not to let them have power, as they'd abuse it. (Similar to the reason it was illegal in the South to teach a negro to read.) A lot of modern Americans fear that if someone is "psychic" that means, not that they get (occasionally) useful flashes of information, but that they can hear what you're thinking, or know your secrets, and will use that ability to take advantage of them. Since so little is known about psychic abilities, foolish fears find easy environment to grow.
Perhaps a reason behind this fear is that we can all think of times we acted on our worse impulses, and worry what would have happened had we had more power at that moment. Those moments scare us, and stick with us. We tend to forget all the times we had a nasty impulse and decided "that would be wrong/stupid" and discarded it. That's forgotten (although far more frequent). Reinforce this with times we've seen others abuse power, and we can become afraid to embrace power of any sort whether psychic, political, or physical. But it's as unreasonable to fear our "occult" abilities as it is to fear that if we light a campfire, we will set the forest ablaze. Sadly, the media is far more likely to use examples of things going wrong and getting out of control than mentioning normal daily occurrences. They aren't "news"; they won't sell ads. The result is that almost everything we hear about the occult is from horror movies.
There's another "horror" story many know: Jack London's "To Build a Fire" where a man caught out in the Yukon alone discovers just how important fire is to man in that environment. The horror comes not from the "unknown" but from that which the protagonist could have known had he been wise enough to learn.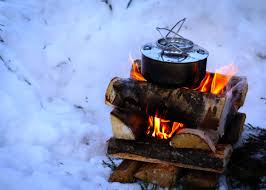 We need to embrace the reality that like any other resource, we will learn how to control the fire, and not abuse it. We can resist our worst impulses. We can use our inner abilities to improve our lives. We do not need to give something up because it has the potential to do damage. The fire that burns also warms us, cooks our food, lights our way. The benefits come with control, from knowledge and practice, not avoidance.