Ellen Evert Hopman on Otherworldly
The guest on CTCW's Otherworldly this week is Ellen Evert Hopman, Herbalist and Author! There was a request for something on the magick of flowers, and I called Ellen! Her most recent book is a companion for The Sacred Herbs of Samhain, The Sacred Herbs of Spring (many of which are, indeed, flowers!). Flowers, herbs, trees, all that grows has both medicinal and magickal use, and this is only Hopman's most recent book on the subject. (Her Tree Medicine Tree Magic is a classic of plant lore!)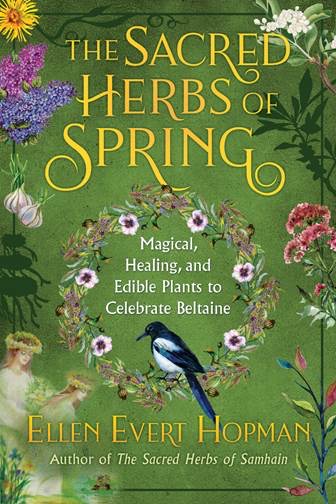 She has also written a series of historical novels. Ellen is a Druid, as well as a Master Herbalist and lay Homeopath who holds an M.Ed. in Mental Health Counseling. She is also an expert on folklore, especially of the Celtic culture, and we have been lucky to have her as a speaker at most of our CTCW conferences.

Please join us via Zoom for this week's live show Wednesday 8-9 PM 3/24/21:
Join Zoom Meeting:
https://us02web.zoom.us/j/87141319328?pwd=NkF2b3IwbFlqQThQRjZRN25xeFdJdz09
Meeting ID: 871 4131 9328
Passcode: 715074


Find more on EEH at her Bookstore and blog:   www.elleneverthopman.com, http://elleneverthopman.com/shop/   Study Druidism at The Tribe of the Oak www.tribeoftheoak.com
"Some day, perhaps, remembering even these things will be a pleasure." ~ The Aeneid
According to Irish Living Traditions, the work of bees, the mind of women and the coming and going of the tide surpassed even Aristotle's understanding.  ~ Séamas Ó Catháin, Festival of Brigit


Remember to tell your friends about CTCW, as word of mouth is our best advertising. We're all psychic, pretending we aren't is like wearing blinders or tying one hand down.
The Changing Times-Changing Worlds Conference will be held virtually, but live in 2021 on Zoom, November 8-14. Evening classes and panels Monday through Friday, and all day long on the weekends with breakout rooms.
Facebook Group: