Dealer Spotlight: House of Hoover
Follow Us!
 House of Hoover Designs-
Rock Hound Collectibles
I sell an assortment of stones, and related gift items.  I focus on quartz and amethyst crystals, candle holders, and  pocket stones.    I sell "rocks" for collectors and kids (in all of us).
Come find me in the Atrium!
(Hoover was our dog, I used to do doggie gift bags, then expanded out to rocks and collectibles…)
Like us House of Hoover Designs- Rockhound Collectibles on facebook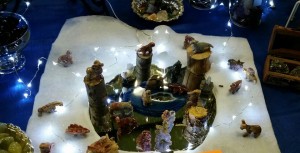 Share this!