Cultural Appropriation in Pagan Practice
Follow Us!Share this!
If you missed the live show, the archive is here
Please join Tchipakkan and her guests on the New Normal 8 pm Wednesday, March 29, 2017, 8-9 p.m. edt.
I recently read an ebook, Talking About the Elephant, a collection of essays about different aspects of cultural appropriation and how it occurs in Neo-pagan culture. Ii can highly recommend the book, and it's a discussion that really should not be avoided, especially as so may of our traditions do draw inspiration from the spiritual practices of other cultures.
None of us wants to be guilty of "plastic shamanism" or to participate in cultural appropriation- disrespecting the spiritual and intellectual rights of other cultures, yet when all humans are psychic and working with the same basic spiritual abilities, can we be told that we are not allowed to do what others do when working with spirits? Anyone (with training) can visit the Akashic Records, but should only those with a background in Sanscrit call them that? Anthopologists have popularized the term Shaman (used by Tungusic Spirit Workers); since most cultures have someone who does this work, so should we reserve the term for only the handful of those in that culture? Let's face it, as extensive as English is, it has very few terms for spiritual concepts, so, as usual, it borrows terms from other cultures- and we often go to other cultures for a deeper understanding of how anything from chakras to other levels of consciousness work.
Magickal practitioners, (like Samuel MacGregor Mathers & Moina Mathers illustrated in Golden Dawn robes) also have a tradition of borrowing concepts and props from other cultures, as did early 19th c. Druids, and many others. At what point does imitation stop being flattery and become appropriation? Any of us who truly respect our teachers and models need to look at these issues and try to find the lines we don't want to cross before we find ourselves defending actions about which we aren't really comfortable. We cannot keep "ignoring the elephant in the room".
I'd really love to have people call in and share their perspectives on this important subject. The New Normal is live, on LiveParanormal Wednesdays at 8, and the call in number is 619-639-4606
You can open a window on your computer to www.Liveparanormal.com, click the "Listen Live and Chat" listing under the "radio-listen/chat room" heading, and click "LISTEN HERE" next to "the New Normal".
If you want to chat, you'll need to go to the top of the home page on the extreme right and click "Join" to set up a personal account (it's free but takes a few moments, so you might want to do this in advance) If you know you're going to listen to the archives later, later but have a point or question, look on the facebook events page and leave a question there for me to share during the live show. I post a link to the archives on the fb event page and on my website: http://tchipakkan.wordpress.com/the-new-normal/directory-of-podcasts/ (LiveParanormal archives them only by date and New Normal).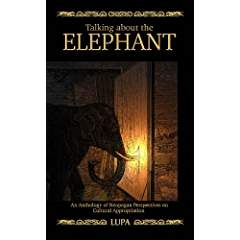 You can get the kindle book on Amazon, and the paperback book is still available from Lupa at:
http://www.thegreenwolf.com/books/
Save
Save
Save