"I shall not commit the fashionable stupidity of regarding everything I cannot explain as a fraud." – C.G.Jung
conformity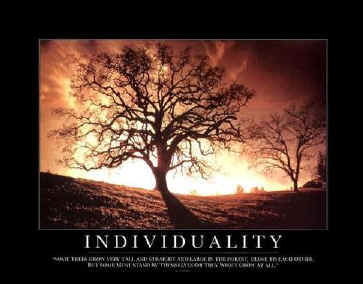 kənˈfɔːmɪti
noun
compliance with standards, rules, or laws.
behaviour in accordance with socially accepted conventions.
historical similarity in form or type; agreement in character.
This is something a lot of us have had to deal with in our lives. When the culture around you has decreed that magick, psychic abilities, energy healing, ghosts, fairies, and many of the other things we deal with on a daily basis, is impossible, we can find ourselves struggling to not challenge the opinions of those around us, while not denying what our experience has shown us to be true. We can embrace individuality and respect what we have found to be true, or we may opt to keep that part of our lives to ourselves. Sometimes it's the nail that sticks up that gets hammered down, the tallest tree is most likely to get hit by lightening, and there's little reward for making oneself a target. But when we don't speak our own truth, how are we to know if many of those around us are also keeping their heads down for the same reason? When speaking to strangers who have no expectation of ever bumping into me again, I've found that most have seen ghosts, had psychic experiences, or otherwise experienced the supernatural; and almost all of them say "I've never told anyone else this…"
No one has the right to tell anyone else whether to 'come out of the broom closet' or not. People can lose jobs, lose custody of their children, or even just have their social life disrupted if they come out as 'different' in some ways. But if all those many people who never admitted that they'd had those experiences had told people, it would be a lot harder for the people who like to tell us that none of this is real to support their theory. If it isn't going to hurt you, I believe that very numbers of people who believe in the paranormal would be a clear majority, and we'd be able to move forward to learn more about how it works. Together we can change the world.