Cleaning as Guided Meditation
Follow Us!Share this!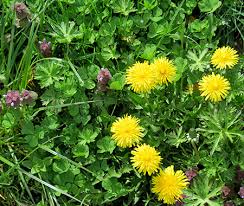 We can go on guided meditations at festivals or conferences, but have you considered doing something very similar "unguided" in your daily life? I remember once at the ASD (American Society of Dowsers) conference, someone had put up a labyrinth on one of the lawns. Sometimes they have runes or other symbols along the course of the labyrinth, but this time it was just the winding path. As I walked it, I noticed a dandelion flower, and a an herbalist, this led to many associations in my mind. A bit farther I saw clover, and plantain, cleavers and chickweed, clover and all-heal. Since I'd relaxed going in, it gave me one of the most profound mental journeys I've taken.
Today I had a short vision (daydream) of cleaning the kitchen, and realized that as I was picking things up, that I was doing a pathwalking, and each item I picked up and put away had a message for me. No, the symbols aren't as esoteric as runes, or as specialized as herbs. They aren't as "mythic" or universal as Bell, Ship, Anchor, or Fish. But they are personal, this book reminds you of something in it, this piece of clothing reminds you of where you wore it, this piece of paper has a message. When you string them together the sequence they create becomes meaningful in a way that they don't each have alone. Yes, you continue to tidy, and sweep or dust, and this takes you on paths so familiar that usually we don't look for meanings in them. But in the chaos of a living area, as we travel from one meaningful trigger to another.
The key to making tidying a path-walking is in how you approach it. As we can approach sweeping as not just removing the dirt but as sweeping out negative influences, thus rendering it a magickal act, you have to look at each item that you pick up as having a message. When one does a divination, you usually ask a question, even if it's only "What do I need to learn today?" When doing a path-working, one is often looking to meet a guide, or get some sort of direction. Applying intent and entering into a receptive state, the one you try to get into while doing spiritual work, will make the house keeping work the same way. I will suggest that you are more likely to find meaning in the various objects around your house than in, perhaps, washing the dishes, or doing the laundry. But you might find meaning in the colors or images on dirty plates as one does in tea leaf reading. I do note, however, that in tasseomancy, one starts with the intention of finding images in the wet leaves. I'll have to experiment to see if this works.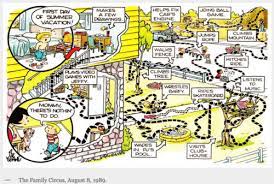 With tidying, one picks up various diverse objects, each of which means something to us personally. Allow your mind to explore the connections that present themselves to you, rather than simply "where does this belong?". Who does it make you think of, what time does it suggest, what is it used for, is it a part of a group of other things? All these may suggest a meaning. As you pick things up in one place, you'll probably travel around your space as Billy did in the Family Circus comics. The path itself may mean something to you, or you may focus on the objects you pick up. As you move around, allow a story to form, linking one item to the next as you put things away. If you found the book before the pen, the book may mean love, adventure, knowledge, and the pen suggests communication or making a record about one of those. As you put the pen back by the phone, that may reinforce the idea of communication, which you may then connect to the concept of water- suggested by finding a glass on the table, or the glass could have a dozen other meanings depending on what it suggests to you. Another glass found elsewhere would mean something different. Don't try to force it, but allow the meanings to occur naturally, and flow one into the other. You will discover levels of meaning that wouldn't have occurred if you hadn't been opening to it.
At the end of the cleaning, think back over what connections you've made and how the story it told you progressed. See if it informs the question you posed at the beginning of your path.
I feel working with Mother Holle helps me in this type of exercise, but be aware that once she has accepted that you are working with her, she tends to feel she can prod you to keep cleaning, even when you had something else in mind. Do not commit to her if you aren't ready to accept that.