Class Spotlight: Dealing with Brain Fog
Follow Us!
Catherine Kane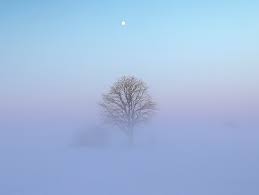 "Brain fog- a usually temporary state of diminished mental capacity marked by inability to concentrate or to think or reason clearly" – Merriam Webster

Having problems thinking? There's a lot of different reasons your mind can get foggy. There's a lot of different ways the fog can keep you from living your best life;and there's a lot of different ways to deal with it.
Join Catherine Kane for a practical discussion of brain fog- what causes it, how it can limit you, and easy, user-friendly ways to manage, treat or cure it. Understand your unique fog better and build a practice that targets your specific brain needs. Give your brain a boost!


Catherine Kane is a professional psychic, a Reiki Master, a bard, a metaphysical Christian, a New Age chick and a delighted student of the Universe (amongst other things). She brings creativity, an eclectic body of knowledge, and an attitude of fun to empowering people to find and live their best and brightest dreams. Her writing has been seen in magazines such as Thorn, the Door Opener, and Helix; and she is the author of "Adventures in Palmistry" and "The Practical Empath", "Manifesting Something Better", "The Lands That Lie Between", "Magic for Pennies", Living in Interesting Times, and "The Psychic Power of Your Dreams", and is hard at work on her 10th book
Visit her and husband Starwolf online as Foresight (the Information you need for the Adventure of Life) at www.ForesightYourPsychic.com and www.ForesightYourCtPsychic.wordpress.com
You can also find Foresight on Facebook Foresight
And find Catherine at Catherine Kane Writes and at her Amazon page Catherine Kane on Amazon
Share this!