Chris LaFond: Celtic Harp
Follow Us!Share this!
We are psyched to have Chris LaFond doing a concert for us this year!
Music has always been at the center of Chris's life. Singing and playing in choruses and choirs inevitably led to directing them. Chris eventually spent more than two years in Ecuador, South America, teaching music and directing adult and children's choirs.
After playing the guitar and singing for twenty years, Chris made his way to the Celtic harp in 1999, following his first trip to Brittany. Since then, he has traveled back to Brittany (with his harp) as well as Barcelona, Spain, and throughout Massachusetts and New England to play concerts and events, both as a solo performer and with others.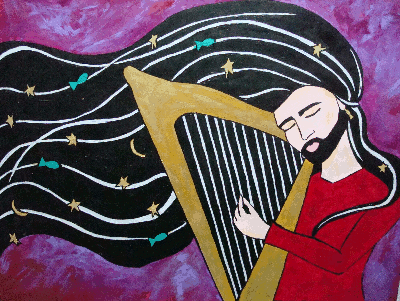 In addition to solo appearances, Chris performs with the Pilgrim Harp Trio of Cape Cod, of which he is a founding member, and is the musical director of a ritual performance troupe based in western Massachusetts. In addition to his music, Chris is a professor of Spanish at Boston College, and is a hobbyist beekeeper.