Charles Neto and Janine Marie helping pagans in prisons
Follow Us!Share this!
The New Normal is on your computer live Wednesdays at 8 pm est on Liveparanormal.com  If you missed it, here's the link to the archive.
Please join Tchipakkan and her guests Charles Butler Neto and Janine Marie as we talk about the challenges of helping pagans in prisons, April 27, 2016.
Given the common assumption that prisoner's will reform if they "let Jesus into their hearts", some pagans find a less than hospitible environment to express their spirituality in a prison environment.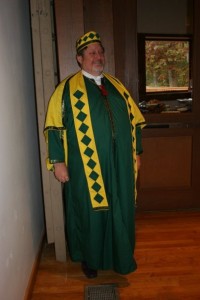 Charles Butler Neto is an interfaith minister with Rising Sun Outreach Ministry currently in school at Howard University School of Divinity majoring in Divinity with a minor in Public Policy and Education. He works as a prison subject matter expert in Pagan traditions (Wicca, Asatru, Umbanda, Santeria). He writes letters to incarcerated people and prison chaplains, especially prisoners in Administrative Sequester. The field of prison ministry for Pagans is growing but we can always use more help.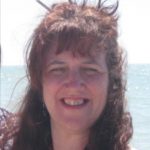 Janine Marie, as present President of the Maine Pagan Clergy Association, and has been active in the Pagan Community in Maine since 2000, Priestess/Gythja and Healer and Mentor. JanineMarie has been a practising Heathen for seven years, and is in Service to her Gods, Kin, Ancestors and Community.
Both of our guests work to help those in jail practice spirituality in their own way. Sometimes it takes imagination to figure out how to work within the system.
Please call in with any stories or questions: 619-639-4606
To listen live: open a window on your computer to www.Liveparanormal.com, sign in, and click on Shows, and the New Normal to listen. To listen later at your convenience, shows are archived by date on LiveParanormal.com here, and they're organized by date, topic and guest on Tchipakkan.com .