Byron Ballard on Book Burning and modern Witchcraft Persecution
Follow Us!Share this!
Please join CTCW's Otherworldly on Zoom this Wednesday, February 23rd, at 8 PM Eastern Time.
Byron Ballard is senior priestess and co-founder of the Mother Grove Goddess Temple who has been hosting discussions about this on her facebook page. (Dilettante mediaevalist. Hunter-gatherer. Cove doctor and yarb woman. at Independent Forensic Folklorist)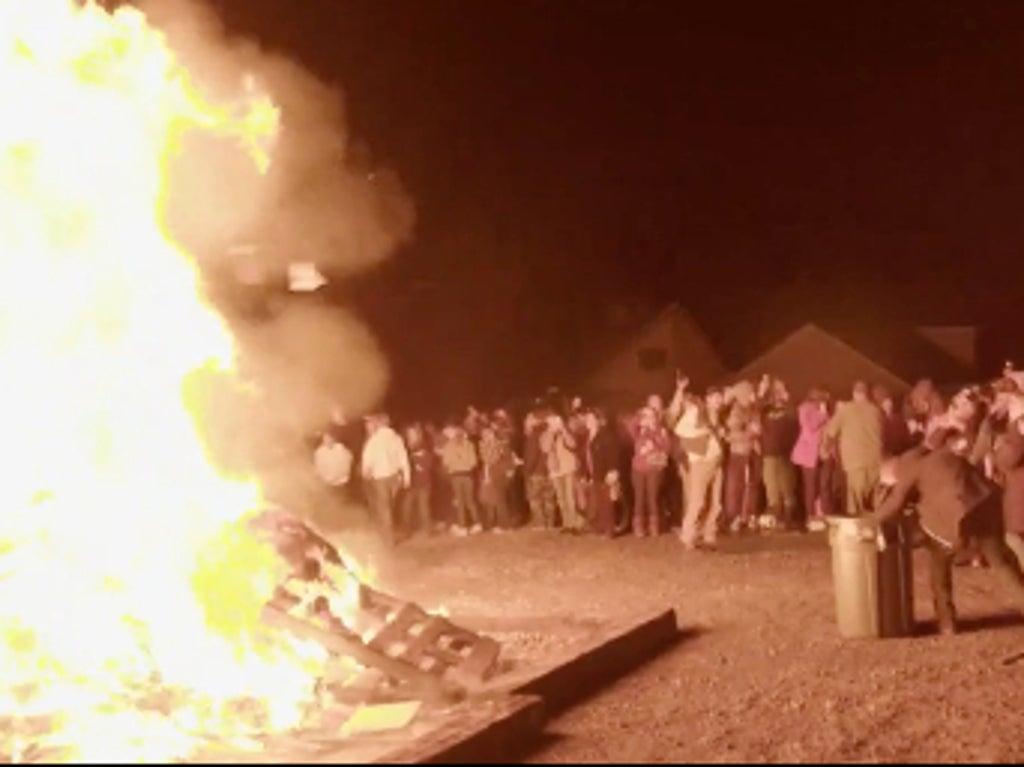 It's not just "Pastor Jerkface" (as Jason Mankey dubbed him to reduce his hits on the internet*) promotes burning "occult" books like Harry Potter and Twilight, as well as tarot cards, healing crystals (how do you burn a crystal?) and Ouija boards, an unprecedented amount of legislaton has been introduced to ban books from schools and libraries across the country. Once again the stories resurface about threats, job losses, and actual assaults, up to houses being burned. Both police and we ourselves often dismiss these threats as arising from a few disturbed individuals. But should we be more concerned? If we ignore the stories, are we robbing them of power, or allowing them to gain more? Certainly doing nothing has not helped other groups in history, and vigilante violence against accused witches results in thousands of deaths every year across the globe.
We'd like to have a discussion about what the best responses (different in different situations) will help our community the most in magickal, political, social, legal, spiritual, and psychological areas. We won't solve the problem in one discussion, but we can share information and resources, and leave the meeting better equipped to deal with what happens next.
Join Zoom Meeting
https://us02web.zoom.us/j/87168461877?pwd=TEZXVldyODN4RVE5RlNsbCtVUnNFZz09
Meeting ID: 871 6846 1877
Passcode: 092517
Remember to tell your friends about CTCW, as word of mouth is our best advertising. We're all psychic, pretending we aren't is like wearing blinders or tying one hand down.


The 2022 Changing Times-Changing Worlds Conference will be held Virtually again next November 7-13th, evenings Monday-Friday, and all day Saturday and Sunday. Registration will be open soon, with options to join workshops and panels live, and access the recordings for a month, or a whole year. Let us know who you'd like to present, and what topics you'd like to hear about. Meanwhile, every Wednesday, there's Otherworldly.

Find us on our Facebook Group: https://www.facebook.com/groups/388982351233282/
On Facebook the CTCW Group has become private to facilitate open discussions:
We make announcements on the CTCW Facebook Page which is public.


Please join us there. If you miss this event, the recordings are posted on Youtube Thursday or Friday.
https://www.youtube.com/channel/UC1xTRrcFwUjmQgWb_BDvpiA
* If you tune in I'm sure you'll hear his name mentioned. I like the idea of not increasing the number of clicks he gets. He seems to revel in publicity.