Follow Us!Share this!
Please join CTCW's Otherworldly on Zoom this Wednesday, July 20th at 8 PM Eastern Time.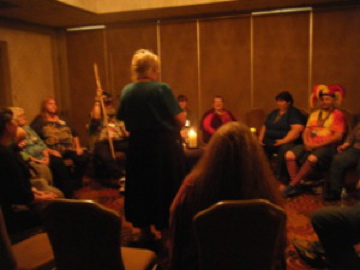 Now for something completely different:
Looking forward to the virtual conference, one of the things we've enjoyed in person is bardic circles, and singing or story-telling to each other in Hospitality.
This week on Otherworldly we're going to do a test run to see if Zoom will support an open bardic circle with each of us in our own homes.
Join Zoom Meeting
https://us02web.zoom.us/j/81601632412?pwd=TDRmUEpRRkF6QWdvd1lBOFhRSnA4QT09
Meeting ID: 816 0163 2412
Passcode: 731463
If you like socializing and songs and stories, please try to make it. I'll be doing my "Yankee Charge of the Goddess", and probably sing a song, but please, don't try to make me carry the whole hour by myself! We need probably a dozen to fifteen 3-4 minute offerings.
We are not going to post this one to our Youtube channel this week- to be careful about infringing on copyright.
Certainly if you like to have your guitar or friend to sing with you, try to figure out how to do that. You can have your words on a paper off screen and no one will know!
We will follow the tradition of filk circles, which is that you don't have to be *good* to perform. This is about community, not about professional grade performances. Nobody is allowed to make negative comments on the skills/talents of the performers. If someone is not comfortable with their skills playing/singing/speaking in public, be brave and share- it won't be posted and will be a safe space.
Remember to tell your friends about CTCW, as word of mouth is our best advertising. We're all psychic, pretending we aren't is like wearing blinders or tying one hand down.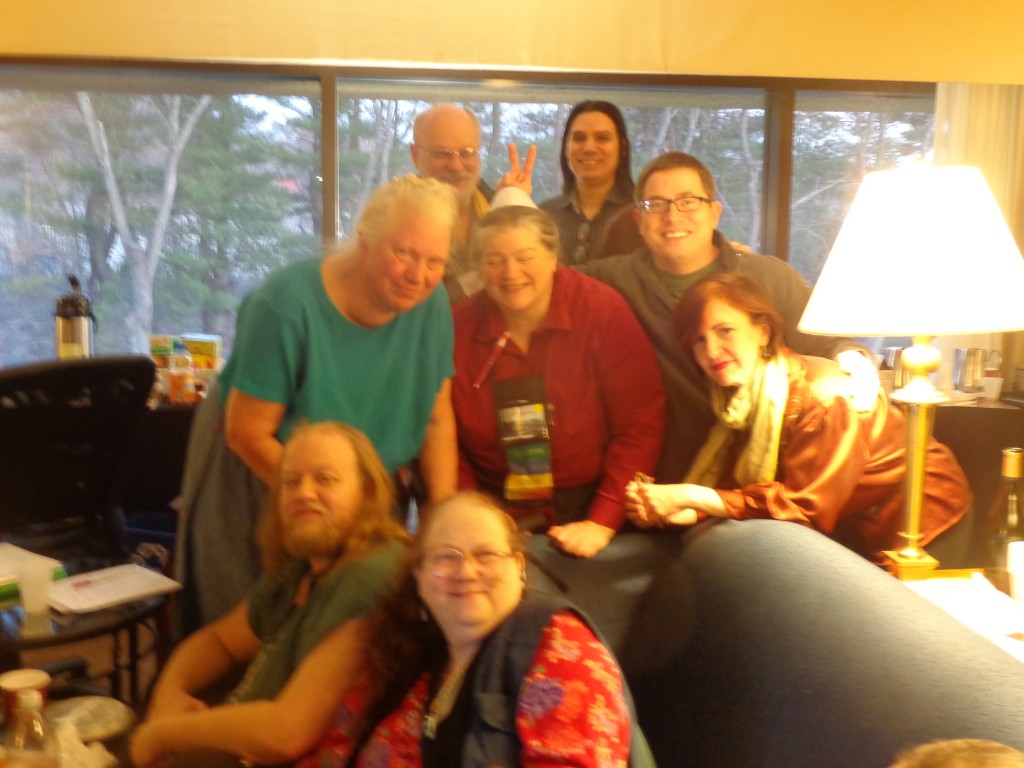 The 2022 Changing Times-Changing Worlds Conference will be held Virtually again next November 7-13th, evenings Monday-Friday, and all day Saturday and Sunday. Registration will be open soon, with options to join workshops and panels live, and access the recordings for a month, or a whole year. Let us know who you'd like to present, and what topics you'd like to hear about. Meanwhile, every Wednesday, there's Otherworldly.
Facebook Group: https://www.facebook.com/groups/388982351233282/
On Facebook the CTCW Group has become private to facilitate open discussions:
We make announcements on the CTCW Facebook Page which is public.


Please join us there. If you miss this event, the recordings are posted on Youtube Thursday or Friday.
https://www.youtube.com/channel/UC1xTRrcFwUjmQgWb_BDvpiA
But not this time.