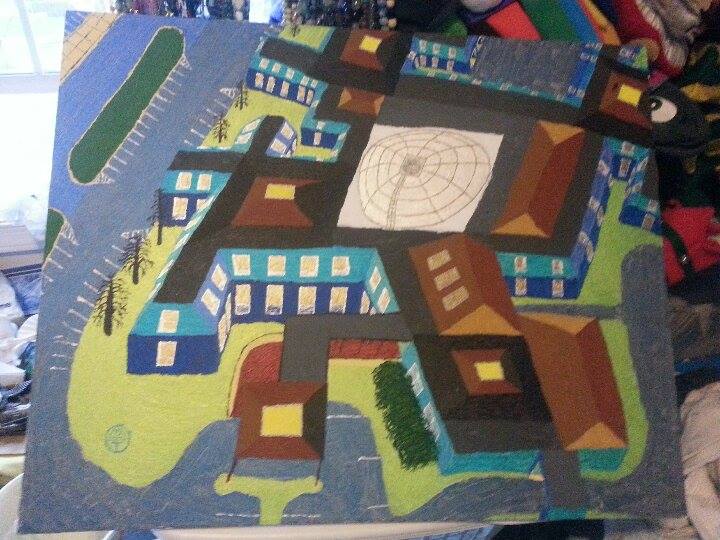 Follow Us!Share this!
With Joy as this year's theme, we've decided to have another Art Show! (We had one last when the theme was Communication.)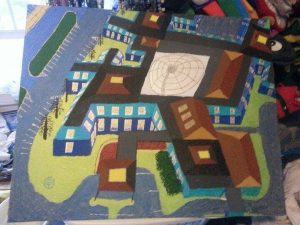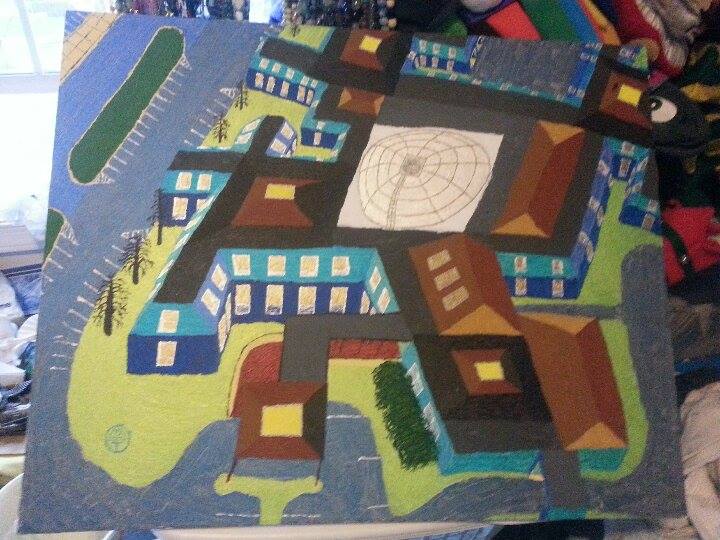 Two years ago we were back at the Northampton MA site where we started, and Raymond Taylor did this birds eye view painting of that hotel- which no longer exists except in our memories, and this painting.
No matter what your medium, or whether you work in sacred space or just bliss out, we hope you'll come and share your work this year at the art show.