Anne Newkirk Niven on Otherworldly
Please join Anne speaking about Pagan Publishing on Wednesday August 17th at 8 pm Eastern Time.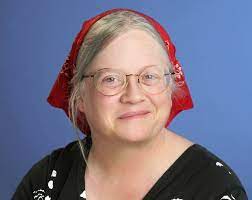 Have you read Sage Woman? newWitch? The Green Man? Witches & Pagans? Crone? Blessed Bee Family Magazine? PanGaia? These are all titles that have come out of Anne's publishing house as a 'gift of love to the (pagan) community'. Of course, the market shifts, and titles come and go. Pagans are not as huge a part of the market as I'd think, but I think I've subscribed to most of these over the years. I even wrote a series for the Blessed Bee when it was coming out.
So I'm thrilled to speak to Anne on Otherworldly about the changes over the quarter century and more that she's been providing this service to the community. We'll hear what challenges she's overcome, and what predictions she might make for the future of Pagan Publishing.
Join Zoom Meeting:

https://us02web.zoom.us/j/81684148619?pwd=TEd6WVZUc1JwbzkyYXJqYUJUVzlXQT09
Meeting ID: 816 8414 8619

Passcode: 512224


Remember to tell your friends about CTCW, if we can get 50 more registrations by the end of August, we can add another track!
The 2022 Changing Times-Changing Worlds Conference will be held Virtually again next November 7-13th, evenings Monday-Friday, and all-day Saturday and Sunday. Registration is now open, with options to join workshops and panels live, and access the recordings for a month, or a whole year. Let us know who you'd like to present, and what topics you'd like to hear about. Meanwhile, every Wednesday, there's Otherworldly.
Facebook Group: https://www.facebook.com/groups/388982351233282/
On Facebook the CTCW Group has become private to facilitate open discussions:
We make announcements on the CTCW Facebook Page which is public.
Please join us there. If you miss this event, the recordings are posted on Youtube Thursday or Friday.
https://www.youtube.com/channel/UC1xTRrcFwUjmQgWb_BDvpiA