Aisling Chaimbeul: On Being a Solitary
Follow Us!Share this!
On Being a Solitary, From A (Attraction to the Path) to Z (Zen Owning Your Personal Path).
Please join CTCW's Otherworldly on Zoom this Wednesday, May 18th at 8 PM Eastern Time.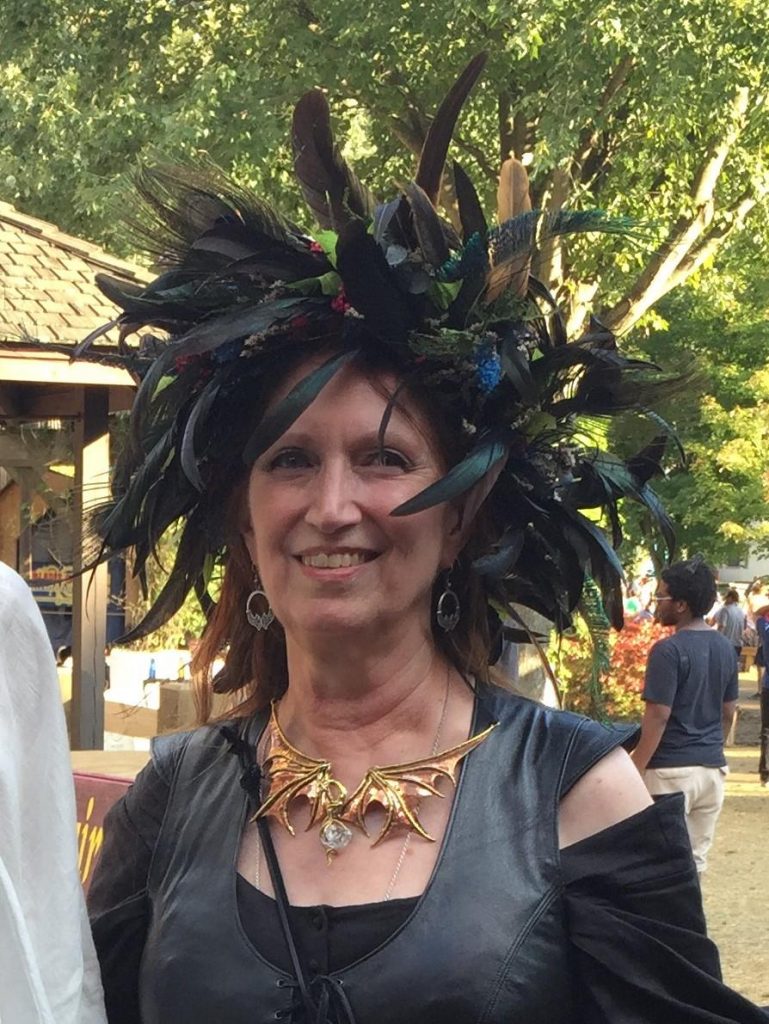 Aisling Chaimbeul is a pagan witch who began her quest as a solitary in 1969 when she was in her teens, when she seriously questioned the doctrine of her Bible Belt evangelical upbringing. Her path had actually begun when she was in elementary school and found a secret friend called "Herman" who helped her deal with being bullied and found, when being introduced to Greek mythology, that she identified with Athena, unlike all the other girls in her class who thought Aphrodite was the ideal. Then, in her teens, she heard (via the Dick Cavett Show when he interviewed Sybil Leek) about witchcraft and Wicca, and her search began.
Given that there were no covens in her town, nor any occult shops/bookstores, no internet (it was 1969, after all), she got her first lead by stumbling on an add to join an "Occult Book Club" in a horoscope magazine her aunt had shared with her mom.
Aisling focused on the principles she found in works centered around Sybil Leek's work, and she started to build her skills and practice. Then she discovered various "fantasy" novels that gave her a framework for ritual structures and formal spells in the early 1970s, reading between the lines to figure out what really worked for her. When she left her hometown to attend college, and later when she moved to the DC area to begin her professional career, she searched for other witches, without success. It was a rocky path, filled with starts and stops, slowly finding her pagan path as well as her witch identity.
She developed her own rituals and spells, fine-tuning them over the years, and specialized in real-time energy casting spells in emergencies. She finally connected with a local witch community in 2006, and while she loves having some connections with fellow witches now, she is most comfortable in her solitary practice, where she can determine what is best for her own needs and philosophy, free from rivalries and politics.


Join Zoom Meeting
https://us02web.zoom.us/j/84419284493?pwd=eEh4QVV6OElBYUoraU93aEdXNVBMQT09
Meeting ID: 844 1928 4493
Passcode: 421067


Remember to tell your friends about CTCW, as word of mouth is our best advertising. We're all psychic, pretending we aren't is like wearing blinders or tying one hand down.

The 2022 Changing Times-Changing Worlds Conference will be held Virtually again next November 7-13th, evenings Monday-Friday, and all day Saturday and Sunday. Registration is open, with options to join workshops and panels live, and access the recordings for a month, or a whole year. Let us know who you'd like to present, and what topics you'd like to hear about. Meanwhile, every Wednesday, there's Otherworldly.


Website post: Facebook Group: https://www.facebook.com/groups/388982351233282/
On Facebook the CTCW Group has become private to facilitate open discussions:
We make announcements on the CTCW Facebook Page which is public.


Please join us there. If you miss this event, the recordings are posted on Youtube Thursday or Friday.