Taylor Ellwood on Pop Culture Magic on the New Normal
Follow Us!Share this!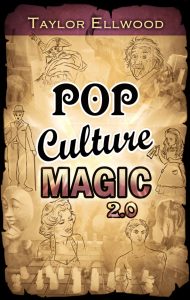 Please join Tchipakkan and her guest Taylor Ellwood on the New Normal Wednesday night! He's back with more exciting stories about his work, this time Pop Culture Magic.
"Have you ever watched a television show, or read a book and been inspired to work magick based on what you've seen or read? If you have, you're not alone in thinking that. More and more people are discovering that the modern mythology of pop culture has answers for their spirituality and approach to magick.
Pop culture is the mythology of our times, offering us a universe full of new gods, stories, practical magickal techniques and a lot more! It is a reflection of the need for magick to change and evolve with the times. With Pop Culture Magick you can take the cartoon characters of today and make them into the elder gods of tomorrow.
In his book you will learn how to:
Create Pop Culture godforms and entities
Invoke yourself into a godform or a person
Integrate pop culture into existing magickal paradigms
Charge sigils by playing video games
And much, much more!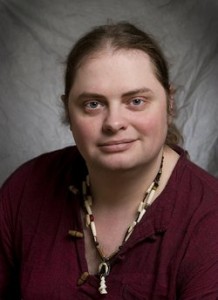 I'm Taylor Ellwood. I'm a mad scientist, magical experimenter and a publisher of cutting edge esoteric books. I'm always developing new systems of magic, combining various magical practices and techniques with other disciplines and practices. I also teach classes on magic, provide tarot readings, and offer one-on-one magical apprenticeships for anyone looking to expand their spiritual horizons and change the way they understand practice magic. Oh and did I mention I'm also a business/author coach.
I have a broad and extensive background in both Western and Eastern esoteric practices including Taoism, Dzogchen, Chaos magic, neoshamanism, Hermeticism, Quabalah, and so on and so forth. But I'm interested in more than just the esoteric traditions and because I believe in living a holistic life, I think its important to apply everything I know to my spiritual practices (and vice versa) so you won't just find me exploring magic, but also business, science, literacy, and other topics, in order to apply all of them to each other and as a result experiment with what I can do as a magician and a human being. If that appeals to you, then this site is for you and I look forward to working with you. Learn more about my approach to teaching magic.
– See more at: http://www.magicalexperiments.com/about-taylor-ellwood/#sthash.XiS50Htu.dpuf "
and don't miss his fb pages including Pop Culture Magick, because one hour is not enough!
Please call in to our live show with any stories or questions: 619-639-4606
To listen live: open a window on your computer to www.Liveparanormal.com, sign in, and click on Shows, and the New Normal to listen. To listen later at your convenience, shows are archived by date on LiveParanormal.com here, and they're organized by date, topic and guest on Tchipakkan.com .