2-08-17 Corbie Mitleid and Clean out your Life Closet 8 pm
Follow Us!Share this!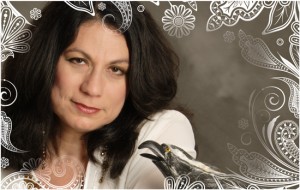 Corbie Mitleid, psychic, and author joins Tchipakkan on the New Normal Wednesday night to talk about her new book :

Clean out your Lifecloset

. All advice, whether about actually cleaning physical closets or about getting your life going the way YOU want it to, can be frustrating. It always seems that they are suggesting things you've already done, or can't do for some reason. Sometimes it feels like they are suggesting that you aren't trying. It's not a matter of motivation, but of technique.
Corbie is here to help with practical, (mostly) gentle, effective techniques that can help you do what you want to do in a way that works for you. Listen in (and call in) for advice directly from Corbie, and do buy the book- unless your life is already everything you want it to be.
Corbie is a Certified Professional Tarot Reader and Psychic, trained medium and ordained minister. She speaks at holistic expos, and seminars, as well as individual sessions with clients worldwide.
https://corbiemitleid.com/book-an-appointment/
If you can listen live, and want to join the conversation (otherwise it will be a monologue) Please call in with any stories or questions: 619-639-4606 The New Normal "airs" Wednesdays at 8-(nearly) 9 eastern time on www.Liveparanormal.com.
Go to the website, sign in, and click on Shows, and the New Normal to listen.
If you are busy Wednesday, you can listen later at your convenience, shows are archived by date on LiveParanormal.com here, and they're organized by date, topic and guest on Tchipakkan.com .