Runes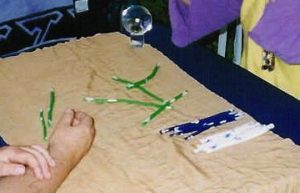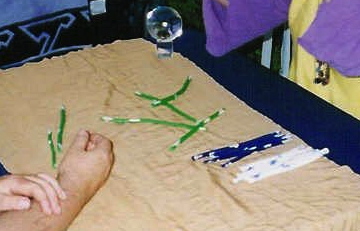 Please join Tchipakkan with her guests Jane Sibley and Thor Halvorsen on the New Normal 8 pm Wednesday, November 1, 2017, 8-9 p.m. edt.
Miss the live show? Here's the link to the archived show.
This is going to be a chat about using Runes for Divination. Runes were used for writing, and for magick, but since Ralph Blum came out with his little rune divination kit, many people seem to think that this is what Runes are for. Well, they sure work, so let's talk about it. Jane Sibley is an expert on Norse folklore and Runes, and Thor is a Rune reader and student of pagan sociology (as is Tchipakkan). This should be a fun conversation. Feel free to call in at 619-639-4606 with questions or comments.
Listen to the show on http://liveparanormal.com/ , live Wednesday 8-9 eastern time. If you miss the live show, we'll share the link to the archive as soon as it's done on fb, and the CTCW.net site, as well as https://Tchipakkan.wordpress.com Hope you can join us!
Save
Share this!
Occult Jigsaw Puzzle Panel, Forcing Correspondences: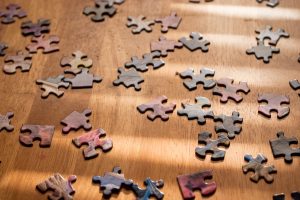 You can find books with lists and charts of correspondences to use in your magickal work: which tarot card represents the same energy as which rune or Sephirot, or chakra or astrological sign. This drives some of us crazy. There are many real correspondences out there- the Sun and the metal gold and fire, masculine energy, these are the correspondences on which alchemy is based. But when people see that there's a sun and a moon in the tarot and then try to make the various runes match up to tarot cards or astrological signs, the systems break down and chaos reigns. Come and share in this discussion where panelists will try to figure out which correspondences work and which are forced. Often the problems with such meshing are due to the fact that these systems can be meshed without an understanding or care for the culture of which they originated. This is a form of misappropriation, because these systems are inseparable from the context of culture and language. And sometimes- they just don't work.
Share this!
Please join Tchipakkan and long time CTCW speaker Starwolf on the New Normal 8 pm Wednesday, July 19, 2017, 8-9 p.m. edt.
We'll be talking about bindrunes
It's another podcast coming up for your education and entertainment!
Wednesday night Starwolf will be talking with Tchipakkan on http://liveparanormal.com/ from 8-9 pm.
The topic of the evening is Bindrunes and Rune Magick. We're told that the runes were given to the Norse folks by Odin. They're a symbol system, an alphabet, a method of divination and a method of working with energy, and Starwolf and Tch
ipakkan will be talking about the more metaphysical uses of the Runes.
What is a bindrune? It's when combine two or more runes often using the same long central line. The magickal properties of both/ all runes are still there. Why and how would you do this? Listen to learn more.
Want to catch this interview, call in with your own questions?
If you just want to listen, you can go to www.liveparanormal.com , click the "Listen Live and Chat" listing under the "radio-listen/chat room" heading, and click "LISTEN HERE" next to "the New Normal".
We'd love you to phone in with questions: 619-639-4606 (live only). If you know you're going to listen later but have a question, look on the facebook events page and leave a question there. We'll try to answer it during the show.
If you can't tune in 8-9, Live Paranormal.com archives its shows by date, and I archive them by date, guest, and topic on my website: http://tchipakkan.wordpress.com/the-new-normal/directory-of-podcasts/
Hope you can join Starwolf and me tomorrow night from 8-9 at the New Normal on liveparanormal.com
Save
Save
Share this!