psychic
Catherine and Sean (Starwolf) Kane form the team known as Foresight. the Knowledge you Need for the Adventure of Life …
Catherine
is
a professional Psychic,
a Reiki Master,
a Bard,
an esoteric Christian mystic,
a student of the Universe
and
an enthusiastic teacher
of what she knows. She uses palmistry,
the I Ching,
dowsing,
intuitive readings
and an assortment
of other techniques
to empower people
with
the information they need
to make good choices
and
have their best and brightest lives.

Starwolf
(Sean)
Witch,
Shaman,
Tarot Reader,
Reiki Master,
Run Valdyr Master, Starwolf
Brings a
Vast Knowledge
of Subjects
Both Esoteric
and Exoteric
to Any Problem.
Catherine and Starwolf are based in Connecticut and can be found in events in New Jersey

and throughout New England.
Foresight gives 10 % of it's profits
to causes that make the world better.
 Find them at
Foresight your Psychic 
  and their blog
Foresight Your CT Psychic
. There you will find articles, links to where they will be and Cathy's books, and much more! Also look for them at CTCW in workshops, panels and the Readers Room.
Share this!
Raising Psychic or Magic Children Panel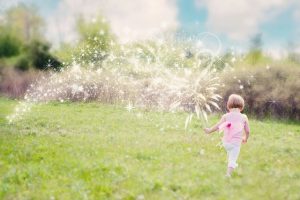 Is there anything we worry about more than what we're teaching our children? They are born with so much potential, we want them to be as powerful as they can be, and still not be hurt. How do we help them develop their talents and abilities, to do what we do, or more than what we do, safely and respectfully. How do we protect them from the world that doesn't want them to be extraordinary- and the dangers of the worlds that are? How do we teach them to keep things we know to be OK secret so they won't be teased, yet let them know not to be ashamed? Let's share what we've learned, and hope it will make all our children's lives easier.
Share this!
It's great that Weiser and Llewllyn started publishing books on how to do magick when many of us remember days when Wiccans hand-copied books of shadows from each other. But there are other sources of wisdom that we have inspired, and even instructed us: works of fiction. Startin
g with fairy tales and folk tales, books of fantasy and magic, and yes, even science fiction, because something as acceptable as ESP was considered a bit "out there" not too many decades ago. Our panelists will recommend old and new favorite books that served them well, and you can read and see what you can find, many that you can even hand to your children, knowing that if they are ready, they'll find what they need to.  We may even share books we'd warn people away from (always with good reasons given). We welcome audience participation in this, as in all panels.
Share this!
4-19-2017 Spring open chat: call  619-639-4606,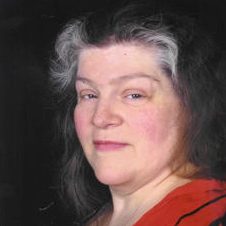 Please join my podcast The New Normal 8 pm Wednesday, April 19, 2017, 8-9 p.m. edt. If you missed the show, you can listen to the archive here: http://tobtr.com/s/9970941
I was joined by Thor Halvorsen and we talked about Paganism and politics, and being defined by
Normal humans all have many abilities although some people try to explain them away; but people continue to dowse, see ghosts, heal by touch, and know things they "can't" know. The New Normal is a show that talks to people who've developed these natural talents, and share them with the rest of us. YOU have these abilities, just as the famous psychics do. Just as some humans are athletes, and some artists and writers, just because the rest of us can't run the four minute mile, doesn't mean we can't walk it, and because we aren't Shakespeare or Pavarotti, doesn't mean we aren't able to read and write, or able to sing a favorite tune in the shower. Everyone has some level of ability; everyone has hunches, everyone dreams, can dowse, and heal.. As there are many sorts of art, there are many kinds of abilities people may have- there are the well-known ones: telepathy, precognition, and talking to spirits, but other abilities include finding lost things, knowing when a loved one is in trouble, knowing what the weather's going to be- or maybe holding rain off while we pack the tent down, communicating with animals, and healing with touch or intent. Some people seem to have one ability, some have several different ones.
On The New Normal show I (Tchipakkan) invite guests, often speakers at Changing Times Changing Worlds, to share their knowledge and experience about how to develop natural abilities to use in daily life, to discuss spirituality, and give listeners a chance to interact all year long with those who have learned techniques for bringing the divine into daily life. In our children's or grand-childrens' generation, perhaps we'll be able to accept and use these wonderful abilities and not have to pretend we don't have them. If we don't start talking about them, that can't happen.
This week I have had a touch of "Spring Fever" and neglected to line up a guest, so I'll be talking about whatever comes into my head, or people who call in want to talk about. Could be applying spells to politics, could be upcoming events like Earth Day and Beltaine (feel free to call in and promote your event this week), we might talk healing, divination, ghosts, or
Please give us a call and ask any question you like 619-639-4606, 8-9 pm Eastern Daylight time.
Listen on your computer at www.Liveparanormal.com, or if you can't listen then, I'll post the link to the archives after 9 pm.
Save
Save
Save
Share this!