psychic
The ability to change your mind is practically a super-power! My mother had a friend (named Victor Mariano Ricardo Alphonzo Ibarguan de Urbay), who was annoyed by the new discoveries in Parapsychology in the 60s that seemed to support the existence of psychic abilities. Since he was wealthy, he sponsored a study at a local college to prove "once and for all" that this was foolishness. The evidence, however, supported the reality of psychic abilities, and Ibarguan accepted the results (after carefully checking the methodology). My mother always used this as an example of the right attitude in science.
I also point out that sometimes internal things change. When I was pregnant, I was revolted by even the smell of liver, whereas when I wasn't, I loved it (after I got out of my teens). This leads me to believe that often our reactions and tastes may be based on hormones- over which we have no control. Who are known for having strange and unusual tastes that may vary wildly? children, teens, pregnant women and menopausal women are all known for it. Isn't it more reasonable to accept that it's fluctuating hormones changing their response to foods than to assume that they are simply trying to annoy us?
If you see (or hear, or smell) something differently one day to the next, it may simply be that your abilities changed. Don't deny that reality, work with it. It may become an advantage, just as if you get new information, you may need to reevaluate old conclusions.
Share this!
How difficult would it be to get the modern, scientific world to accept the psychic, spiritual, magickal world? That "rational" world is the status quo, and we are at the point of change. The trigger for change is all of us who have had personal experiences with the paranormal and wind ourselves trying to get that accepted by others. When the whole system is set up to deny and mock those who accept the occult, if you come out for it, you are going to bear the  brunt of the resistance. You will also give hope to others who have also experienced it, and felt safer not admitting it publicly. The more people who come out and say "yes, I've seen a ghost", "yes, dowsing works", "yes, people have ESP", "yes, we can communicate with plants" and are willing to come out as accepting supernatural beliefs, the more people will say "That makes so much more sense given my personal experience" (and maybe our ancestors weren't all foolish to believe in this stuff after all).
Integration will require that many things change in our parent culture. Medicine could go forward with more success, and fewer side effects.
We'd stop exploiting the natural resources because we'd respect their consciousness. People will have to find other things to mock in order to feel superior to someone else. (Wouldn't it be nice if we could skip that!) All of these changes would be hard, but can grow out of simply raising the next generation not telling them what's impossible.
As the chart shows, once we've gotten through Integration, we'll be working on a higher level. Another way to look at it is that we'll be ready to negotiate the next change and keep moving, spiraling ever upward.
Share this!
Catherine and Sean (Starwolf) Kane form the team known as Foresight. the Knowledge you Need for the Adventure of Life …
Catherine
is
a professional Psychic,
a Reiki Master,
a Bard,
an esoteric Christian mystic,
a student of the Universe
and
an enthusiastic teacher
of what she knows. She uses palmistry,
the I Ching,
dowsing,
intuitive readings
and an assortment
of other techniques
to empower people
with
the information they need
to make good choices
and
have their best and brightest lives.

Starwolf
(Sean)
Witch,
Shaman,
Tarot Reader,
Reiki Master,
Run Valdyr Master, Starwolf
Brings a
Vast Knowledge
of Subjects
Both Esoteric
and Exoteric
to Any Problem.
Catherine and Starwolf are based in Connecticut and can be found in events in New Jersey

and throughout New England.
Foresight gives 10 % of it's profits
to causes that make the world better.
 Find them at
Foresight your Psychic 
  and their blog
Foresight Your CT Psychic
. There you will find articles, links to where they will be and Cathy's books, and much more! Also look for them at CTCW in workshops, panels and the Readers Room.
Share this!
Raising Psychic or Magic Children Panel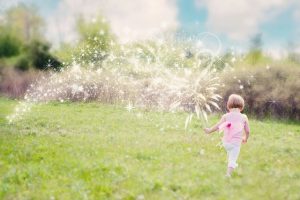 Is there anything we worry about more than what we're teaching our children? They are born with so much potential, we want them to be as powerful as they can be, and still not be hurt. How do we help them develop their talents and abilities, to do what we do, or more than what we do, safely and respectfully. How do we protect them from the world that doesn't want them to be extraordinary- and the dangers of the worlds that are? How do we teach them to keep things we know to be OK secret so they won't be teased, yet let them know not to be ashamed? Let's share what we've learned, and hope it will make all our children's lives easier.
Share this!