Protection
What Does Your Aura Say About You? with Loonwitch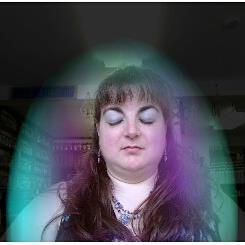 Every living thing has an aura; that essence of color, light, and energy that emanates from the physical form, creating an invisible force. In this lecture, learn what the aura is and how it can be photographed; learn what your aura says about you; how you can strengthen your aura to provide protection and improve your sense of well-being, and discover techniques to see and feel the aura through interactive exercises. 60 min
Share this!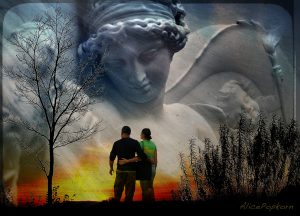 Angels are present throughout history throughout the beliefs of many cultures. Most of all, angels are present in the lives of each of us today, watching over us, guarding and guiding us, helping us to live our best lives possible. They can help us with health, prosperity, living our callings and many other important facets of our lives. In Meet Your Angels , you will not only learn about the history and beliefs about angels, but also practical skills to help you contact your angel, develop an angel team and work in concert with your angels to have a better life. This class designed for seekers of all skill levels.
Share this!
Please join Tchipakkan and long time CTCW speaker Starwolf on the New Normal 8 pm Wednesday, July 19, 2017, 8-9 p.m. edt.
We'll be talking about bindrunes
It's another podcast coming up for your education and entertainment!
Wednesday night Starwolf will be talking with Tchipakkan on http://liveparanormal.com/ from 8-9 pm.
The topic of the evening is Bindrunes and Rune Magick. We're told that the runes were given to the Norse folks by Odin. They're a symbol system, an alphabet, a method of divination and a method of working with energy, and Starwolf and Tch
ipakkan will be talking about the more metaphysical uses of the Runes.
What is a bindrune? It's when combine two or more runes often using the same long central line. The magickal properties of both/ all runes are still there. Why and how would you do this? Listen to learn more.
Want to catch this interview, call in with your own questions?
If you just want to listen, you can go to www.liveparanormal.com , click the "Listen Live and Chat" listing under the "radio-listen/chat room" heading, and click "LISTEN HERE" next to "the New Normal".
We'd love you to phone in with questions: 619-639-4606 (live only). If you know you're going to listen later but have a question, look on the facebook events page and leave a question there. We'll try to answer it during the show.
If you can't tune in 8-9, Live Paranormal.com archives its shows by date, and I archive them by date, guest, and topic on my website: http://tchipakkan.wordpress.com/the-new-normal/directory-of-podcasts/
Hope you can join Starwolf and me tomorrow night from 8-9 at the New Normal on liveparanormal.com
Save
Save
Share this!
Wednesday night, September 16th, on the New Normal Radio you can listen to Starwolf  who will be teaching Protective Energy work with Turnsteel at CTCW. This workshop is essentially a real-world "Defense against the Dark Arts". "Because sometimes shit happens, and who're you gonna call?"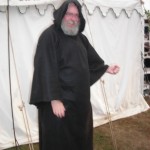 As a shaman, Witch, professional psychic, Reiki Master and metaphysical engineer and soldier of fortune, Starwolf brings a broad range of knowledge and experience to the fields of magick, metaphysics and spirituality. His practical approach to adapting traditional metaphysical elements to modern lifestyles pulls magick into the twenty-first century.  You can find him and his wife Catherine online as Foresight (the Information you need for the Adventure of Life) at  www.ForesightYourPsychic.com or www.ForesightYourCtPsychic.wordpress.com
Turnsteel (not available Wednesday) is a practicing rootworker and sorcerer trained in southern hoodoo and modern sorcery. His workshops focus on combining practical spellwork with real world action to help achieve your aims. Trained in traditional hoodoo, folk magic, and drawing on techniques from around the world, Turnsteel is a reader and rootworker who specializes in making real world changes through the fusion of skillfully applied sorcery and practical mundane effort.
Share this!