parapsychology
The ability to change your mind is practically a super-power! My mother had a friend (named Victor Mariano Ricardo Alphonzo Ibarguan de Urbay), who was annoyed by the new discoveries in Parapsychology in the 60s that seemed to support the existence of psychic abilities. Since he was wealthy, he sponsored a study at a local college to prove "once and for all" that this was foolishness. The evidence, however, supported the reality of psychic abilities, and Ibarguan accepted the results (after carefully checking the methodology). My mother always used this as an example of the right attitude in science.
I also point out that sometimes internal things change. When I was pregnant, I was revolted by even the smell of liver, whereas when I wasn't, I loved it (after I got out of my teens). This leads me to believe that often our reactions and tastes may be based on hormones- over which we have no control. Who are known for having strange and unusual tastes that may vary wildly? children, teens, pregnant women and menopausal women are all known for it. Isn't it more reasonable to accept that it's fluctuating hormones changing their response to foods than to assume that they are simply trying to annoy us?
If you see (or hear, or smell) something differently one day to the next, it may simply be that your abilities changed. Don't deny that reality, work with it. It may become an advantage, just as if you get new information, you may need to reevaluate old conclusions.
Share this!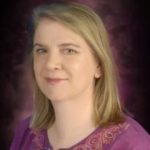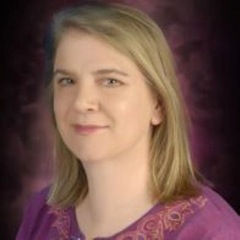 Please join Tchipakkan on the New Normal Wednesday, when she talks to author and CTCW speaker Maxine Meilleur.
Maxine Meilleur is a NO WOO WOO classically trained Psychic Medium. As Spiritualist since her teens, she studied ministry at Harvard Divinity School and parapsychology at the Rhine Center at Duke. Author of Great Moments of Modern Mediumship, she is an expert in psychical
research and the phenomena and pioneers of Spiritualism. Her readings are detailed and useful and her website is www.moderndayseer.com.
If you missed the show the archive is here.
Please call in with any stories or questions: 619-639-4606
To listen live: open a window on your computer to www.Liveparanormal.com, sign in, and click on Shows, and the New Normal to listen. To listen later at your convenience, shows are archived by date on LiveParanormal.com here, and they're organized by date, topic and guest on Tchipakkan.com .
Save
Share this!