panels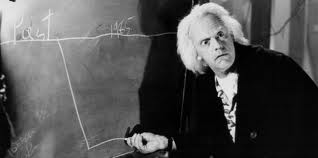 Is time linear or is that just a convenient way for us to organize it while we're on this plane? If we have multiple lifetimes, do they travel in one direction along the time line? If we can negotiate the paths of time, can you change or heal the past? Can you reach into the past or the future? What does deja vu tell us about it? When we're dead, how do we experience time? We may not settle any of these questions, but we can discuss them.
Share this!
Have you read the book American Gods? If not, it's a great summer read!
The "American Gods Affect" is how belief influences reality, or creates and maintains entities, as in the Tibetan tulpa tradition. Are the gods eternal as well as immortal, or do the change as they move through time. Does our belief change what gods, or fae, or other beings are?
Panelists will discuss how the power of belief influences reality, how made-up things become real, for example: the Tooth Faerie, or Santa Claus. They'll also explore whether anything can become a "god" (how we'd define that in this context), given the time, space, and control over our lives.
Another fun exploration of the idea was seen in the Hell House episode of Supernatural, in which it was community belief- driven by social media- that created the entity. (Another, even sillier is in the episode of the Librarians where Bruce Campbell plays Santa Claus, discussing the trials of one's persona being at the mercy of public conception.) When considering what's real, what makes it real is a good follow up question. Fiction is a great non-threatening way to introduce a new concept to people unfamiliar with it. How do you feel about participating in creation? Creation of entities?
Share this!
Tricksters/chaos magic Panel:
Panelists: CoyoteSkywomn, Robert N., Thor H.
Some treat working with Tricksters like the wizarding community treated Vortemort, as a name banished to silence so as not to give it power, and admittedly, having a Trickster in your life does complicate it. Others champion the tricksters, understanding the roles they have in theirs and our world and practice. Laughter and hardship, character and pathwork, how have the tricksters helped in our lives, and what have you learned about them?
Share this!
In a couple of weeks I hope to be posting a panels for us all to get excited about. Once we have an assortment of panels up, please go over to the Panel Page and feel free to sign up for any. We also hope people will use the form there to suggest panel topics for us.
One of our great hopes at Changing Times-Changing Worlds is to bring together people with different perspectives so that we can benefit from the experiences of others. A ghost hunter is not going to have had the same experiences as a medium who helps people actively get in touch with their dead loved ones, or a shamanic psychopomp, but by sharing we will know more about what happens after we die.
The first step is coming up with ideas, we love when we get them from attendees, but usually we borrow them from discussions we've had with friends, or at events. If you'd be interested in helping us brainstorm, contact us right away, because we hope to have that part done in a few weeks. We post more topics than we think we'll need, because once people start signing up, we schedule classes when we get three or four panelists. This means that some panels that might be great, don't get run because no one signed up. So please, don't be shy. Also, if you don't want to be a panelist, but REALLY want a topic discussed, contact us so we can make an extra effort to find panelists, or go over to the facebook page and let us know there.  As the panels fill, we'll start posting them on Fridays.
In previous years we've discussed how to talk to our kids about magick, what happens when we die, how to tell the difference between hallucinations and psychic visions- and how to find therapist who won't automatically assume any vision is a symptom. You can find descriptions of panels from previous conferences in the Archives– if a topic there appeals, let us know, we don't see any reason not to revisit a topic when there's interest.
Remember we also have many panels from previous years you can download from our shop.
You don't need to be an expert or a speaker to be on a panel. Since there are three to five people discussing the topic, you don't have to speak for an hour or more, you will probably only get five to ten minutes to share your perspective, but also may get to answer questions from the audience and the other panelists. This may be a perfect way for you to find out if being in front of the room is for you.
Do share blog posts with your friends because we'd like to get people from lots of different backgrounds to come and share their perspectives. It's far to easy when you've finally found a group that doesn't think you're nuts because you believe in ghosts or energy healing or divination or magick to not look any farther to find others who also believe in those things, but there are a lot of us out there, and once you've opened your mind to the possibilities that the "impossible" is actually happening, (a lot) you tend to be more open to other phenomena. It's so great to  not have to carefully phrase everything so people won't know that you believe, and you can mention your weird experiences because everyone else around has had them.
We look forward to seeing you at the conference, and hearing from you in the coming months!
Share this!