Massage
Look for Gina's Gadgets at the CTCW conference this year in the Vendor Village (row of folks selling out of the privacy of their rooms.  You can also check them out before November with the links below. Gina offers Romance items, as well as spa massage,  hair and skin care products, and even job opportunity.
Contact her for parties.
Athena's Home Novelties
20 years of Educating, Empowering, and Entertaining.
20 years ago we named our company after Athena, the Greek Goddess of Wisdom. For two decades Athena's Home Novelties has provided thousands upon thousands of people across America with the education and the tools to create a more satisfying relationship with their lovers and themselves.
Our company mission has always been to provide a safe, inclusive and comfortable space for people to learn about self care and better sex.
You will be pleasantly surprised by the knowledge you will gain through the tasteful explanation of the items in the catalog. This is a unique opportunity to taste, touch and feel products before purchasing them. And of course, there is the priceless time spent with your friends that makes the Athena's party unforgettable.
If you are in search of a mutually rewarding, loving, sexual relationship, we are here to help. Our Goddesses and Adoni are dedicated to improving the quality of your love life. They have been trained to provide caring, confidential service as you explore new and exciting intimate possibilities.
Thank you for coming!
Like No Party On Earth Heavenly Goddess Catalog
http://www.heavenlygoddess.com/6116
Classy Never Trashy Adult Novelties 18 + Athena's Catalog
http://www.athenashn.com/6116
Check them out on facebook
https://www.facebook.com/GinasGadgets/
Athenas 20 years of Empowering  Bra Raffle www.facebook.com/braraffle

Share this!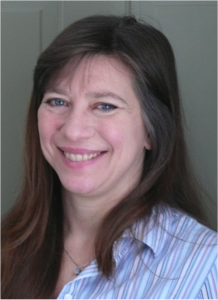 Selina Rifkin, L.M.T., M.S. is a graduate of Temple University and holds a Bachelor of Arts in Psychology. In 1998 she graduated from the Downeast School of Massage in Maine where she specialized in sports massage. In 2006 she completed her Masters program in Nutrition with a focus on traditional foods, and the work of Weston A. Price.
In 2008, she started working for Cherry Hill Seminary and currently serves as the Assistant to the Director and manages the online classrooms. When the school started to offer Master of Divinity degrees in 2009, she applied and was accepted to the program. She has a blog at Witches and Pagans called Caldron to Kitchen and is the author of the Referral Guide to Complementary Care. Selina recognized she was Pagan in her late teens and has also participated in many circles in several different traditions.
She has been a speaker at CTCW many years, this year teaching "Pagan Kosher: How what we eat can save the planet (and our health too)"
Share this!