male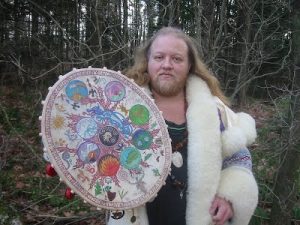 We have been symbols of the sacred two-in-one for thousands of years. Come hear the ancient stories about us, and rediscover our sacred nature. For transgendered people of all stripes, and anyone who is just interested in more direct ways of spiritually balancing male and female. By the author of "Hermaphrodeities: The Transgender Spirituality Workbook".
Share this!
Join us in the atrium for panels. Panels are where we get to talk to others who may approach spiritual and metaphysical topics from another perspective. We hope to bring together those with valuable information and ideas to compare notes, experiences, and make each other aware of what people approaching the same problem from another direction have learned. We don't expect to get agreement or even consensus , but to challenge each other with new thoughts and approaches. Held in the atrium, we try for discussions you would expect at an informal social gathering with mixed participants. Audience participation is vital, please ask questions and share your perspectives!
Sex and Gender in Ritual Panel
Do sex and or gender have a place it determining who may participate in a ritual? Historically, it often has done, but in the modern world, we are more careful to be sure that any restrictions are based on something more than what we are used to doing. We'll discuss real and imposed differences sex and gender may have on ritual as well as spiritual or magickal practices.
Male and Female can represent two sides of dualistic forces in the world, creating natural balances and complementing each other. In polytheistic cultures it is often considered natural to have priest for gods and priestesses for women, but when dealing with modern GLBT issues, is imposition of birth gender any more valid than suggesting that the gods may not call to someone born far distant from where they were traditionally worshiped?  And there is the observation that powerful shaman often embrace "Two Natures" (and if it can be an advantage, is it necessarily a requirement?).
Share this!