Magick
Raising Psychic or Magic Children Panel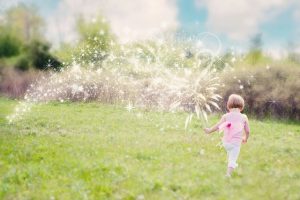 Is there anything we worry about more than what we're teaching our children? They are born with so much potential, we want them to be as powerful as they can be, and still not be hurt. How do we help them develop their talents and abilities, to do what we do, or more than what we do, safely and respectfully. How do we protect them from the world that doesn't want them to be extraordinary- and the dangers of the worlds that are? How do we teach them to keep things we know to be OK secret so they won't be teased, yet let them know not to be ashamed? Let's share what we've learned, and hope it will make all our children's lives easier.
Share this!
Good Vibrations: Energetic Resonance of Tools and Modalities with Maryalyce Merrit
Crystals, Essential Oils, Chakras, Auras, Reiki, Color Therapy, Sound Healing, Channeling, Sacred Geometry, Magick, Prayer… we will link it all through energetic resonance. In this class, we will explore these topics, how they work, and how they can be linked together. We will discuss what it means to "vibrate higher", how we can do this. What lowers our vibration, brings us down, harshes our mellow? What is the reason for working with light and shadow? Why do we need that balance and how can that help us to heal and to be better equipped to reach others? It is all about vibration and we will delve into all of this and more. 90 minutes
Share this!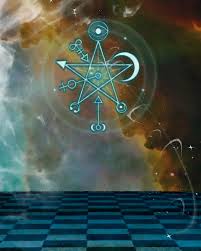 Ray Taylor will be doing a series of three workshops on how time interacts with using magic:
Time Magic 101 "Making spells move backward in time."
Explaining how magic "Processes" thru time, and how to change it.
Time 201 "Casting Instantaneous Ranged spells"
Explaining how magic Bounced byway of another Plane, can be "Processed" backwards in Time. To appear instantaneous, at another place on our Plane.
Time 301 "Personal Rewind Button"
Explaining how to "Process" your Own consciousness backwards, by bouncing it off another Plane. To change a Recent decision.
You can attend one or all (although it's probably better to understand the basics before moving to the more advanced).
Share this!
Magical Tattoos Panel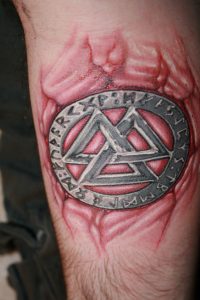 Tattoos go beyond simple body decoration; they are often symbolic, showing cultural and personal identity. We may not know what Otzi the Iceman's tattoos meant- but they show that people have been using tattooing for thousands of years. The tattoos of the Pacific Islanders tell stories, and reinforce identity, and there are many magickal signs and symbols permanently binding gods and their followers. Our panelists will share their experiences with the effects of these contracts "drawn in blood".
Save
Share this!