healing
Witching Wellness with Kirk White
The witch walks the line between the worlds, weaving the forces of the plants, the stars, the elements, the spirits, magic and medicine, mind and body, to bring healing (or harm when necessary) to themselves and their communities. Placed into the magical worldview of medieval European folk medicine and magic, yet also drawing on Chinese, Ayurvedic, and Greek humoral medicine, we will begin to explore how these forces are woven together and can be used for health, happiness, growth, and balance. We will cover basic theory, learn and practice assessment/diagnostic methods, and learn how to choose or create the right treatment strategy based on those findings. Beginners will leave with a firm foundation on which to begin growing while more advanced healers will gain strategies and skills to better define, refine, and deepen their current skill set. (90 min)
Share this!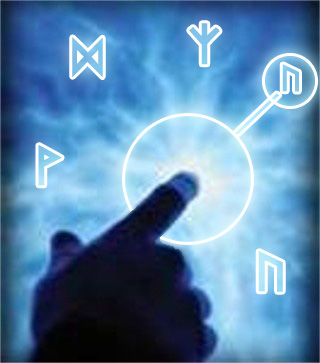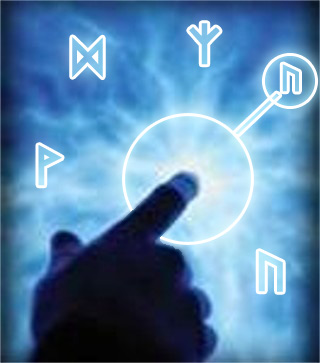 I've been teaching RúnValdr for ten years now, and some of you who've taken it may want some help trying new ways of using this system. Bring objects you want to turn into magickal objects, practice opening doors to other dimensions, learn how to set wards, talk about which symbols to use for specific types of healing. If you've been having problems, let's address them. This is a powerful system, if you use it, but sometimes it's easier to learn with someone there to back you up. Prerequisites: a RúnValdr attunement and first class.
Share this!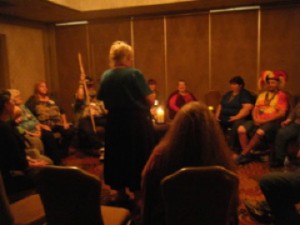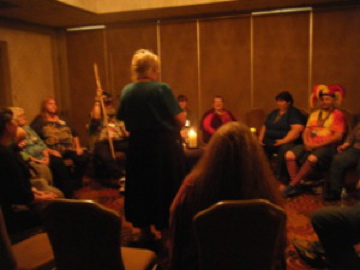 This is a high-energy circle in the Norse tradition, in which we may do healing, fertility magic, charging of major tools, experimental magic, distance work, and whatever else needs doing. Once the ritual begins, the room will be sealed, so please come on time, fed and rested, and pottied. Due to the high energies we will be working with, we will have grounding and tuneup for anyone (no matter their expertise) who has never been to a Norseworking before.
You MUST be able to ground and center to participate. There will be instruction on this available during the day Friday, but be advised, unless you've been to one, you may never have experienced this much energy flow before.
Which is all to the good, because Norseworkings are credited with some amazing healings and a few "impossible" babies!
If you have a loved one who you'd like us to work on during the Norseworking, please contact them before we start in order to get permission for us to heal them.
Share this!
Back again this year- Luna Hacker will be reading Tarot (as well as teaching workshops).
Luna Jean runs Heathermoon Enchantments, and as well as doing Tarot & Bone Readings, will bring a sampling of items from her shop including tarot cards, Incense, Smudge, hand-crafted jewelry etc.
Heathermoon Enchantments is a  home-based Witchcraft and Conjure Service business. She's been a practicing Witch for over 20 years, and resides in the picturesque Hudson Valley, NY.
Heathermoon Enchantments offers Authentic Magickal Wares include such items as hand-crafted Conjure Oils, Candles, Mojos, Amulets, Smudge Kits, Magickal & Reiki charged Bath Salts and Ritual Waters; as well as high quality Herbs & Curios, to name just a few.
Luna Makes Enchanted Jewelry such as Earrings & Bracelets that make great gifts. All these items created by Luna are made during the correct moon phase and
are charged in love and light in Sacred Ritual Space.
Check out her website and call to make sure that she'll be bringing the stuff you are hoping to see! www.heathermoonenchantments.com 
Looking for other services or have special needs? Just ask!
You don't have to wait until November! Luna is a gifted professional psychic who offers Intuitive and Spiritual Psychic readings over the phone, Skype, and in person. She has regular clients from all walks of life who reside all over the world. All readings are kept confidential.
Privacy is important to Heathermoon Enchantments! Your confidence is kept. No information is shared. All purchases, spellwork, readings, and healings are kept confidential.

www.heathermoonenchantments.com
and Facebook Psychic Luna Hacker
Share this!