gods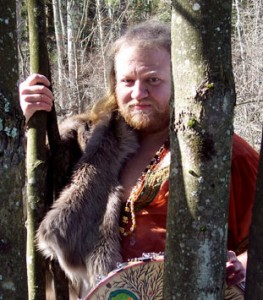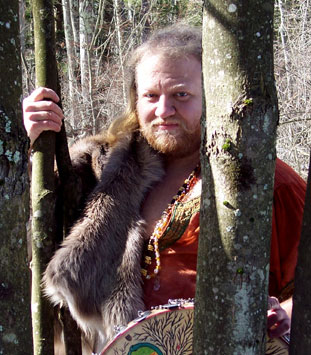 Personal Gnosis: Judging the Spiritual Experience with Raven Kaldera
Most Pagans (and other polytheistic minority religions) would agree that personal experiences of Deit(ies) are fine when they're kept to yourself … but what about when they're not? How do we decide whose divine messages get incorporated into group practice, and whose don't? How can we trust each other? How did the ancient world handle these issues? This will be a discussion group on how to healthily incorporate personal gnosis into group doctrine. Please come with intent to be courteous and respectful of others' views; the moderator is a hardass and will not tolerate rudeness.
Raven Kaldera is a Northern Tradition shaman, intersex/transgender FTM activist, erotica educator, Ordeal Master, Speaker for the Transgendered Dead, homesteader, diviner, psychic vampire, herbalist, polyamorous parent, and author of many, many books, articles, and short stories. Raven is a builder of bridges between worlds, a crosser of boundaries between communities, a Reweaver of the Web. He is the Dreamer Whose Dreams Come True. 'Tis an ill wind that blows no minds. www.ravenkaldera.org/
Share this!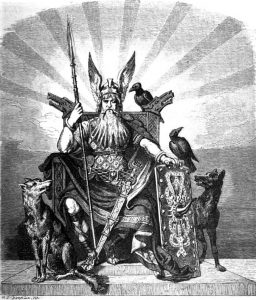 Almost all pantheons have divinities or supernatural beings who may be regarded as on the dark side and who primarily deal with sickness and death. In the North, we have Odin and the valkyries, as well as some of the elves, vettir, and the Underjordiske (Under-Earth Ones). Heading south, there are Charun, Pluto, Apollo, various demons, Set, and more. Christianity has Satan/Lucifer and a legion of various devils; Islam has Shaitan and Iblis. Judaism seems to have demons (lower case d) floating around, but no major Dark gods or goddesses. Tibet, China, Japan, India, and Africa have Dark Ones, as do the cultures in the New World. In this panel, we shall explore the nature of these Dark Ones, contrasting and comparing their attributes.
Save
Save
Share this!
Please join Tchipakkan and Chris Kimball on the New Normal 8 pm Wednesday, 8-26-15, 8-9 p.m. est.
New to CTCW, but well known in the Connecticut Pagan Community, especially fans of CWPN Harvest Gathering, Chris Kimball will join Tchipakkan on the New Normal.
At the conference Chris will be presenting workshops on the heathen background to the Grimm fairy tales, how and why people can connect with the spirit of the forests, and the spirits that are even older than the gods. We will probably cover these subjects, and other topics as well.
Please call in with any stories or questions: 619-639-4606
Christopher Kimball is a National Council of Geocosmic Research certified level 1 Astrologer, published fantasy author of "Battle Priest" and "Succession Wars" and has been a member of the Connecticut Pagan community for more than twenty-five years. Currently he is a Anglo-Saxon Heathen and lives a varied and geminian life, having fought in the SCA, learned equestrianism and fencing, white-water canoed the Pine River in Michigan, piloted a research vessel in the Atlantic, hiked the Grand Canyon and the lower Colorado River and grown up in the woods and fields of rural New England. Chris has also hiked the farms and undeveloped land of Connecticut for the better part of the last 50 years and has been the Hike Master for the CWPN's hikes.
To listen live: open a window on your computer to www.Liveparanormal.com, sign in, and click on Shows, and the New Normal to listen. To listen later at your convenience, shows are archived by date on LiveParanormal.com here, and they're organized by date, topic and guest on Tchipakkan.com .
Share this!