Food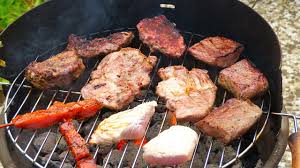 Food Energy Panel
Do you only eat "live" (uncooked, recently harvested) food? Do you avoid "dead" food- food that's so processed that it has no energetic signature at all?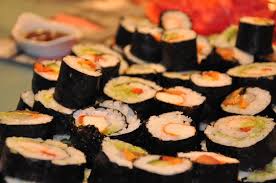 Can you TELL what the energy signature in your food is? If you're a cook, do you bless the food you're cooking? If you raise animals, how do you feel about eating them?
Can you feel it if those preparing the food were in a bad mood? Do you use chocolate or other foods to ground? Let's talk about our relationships with food.
Share this!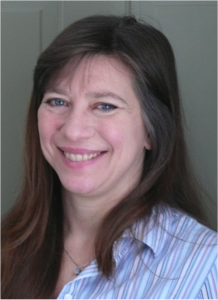 Selina Rifkin, L.M.T., M.S. is a graduate of Temple University and holds a Bachelor of Arts in Psychology. In 1998 she graduated from the Downeast School of Massage in Maine where she specialized in sports massage. In 2006 she completed her Masters program in Nutrition with a focus on traditional foods, and the work of Weston A. Price.
In 2008, she started working for Cherry Hill Seminary and currently serves as the Assistant to the Director and manages the online classrooms. When the school started to offer Master of Divinity degrees in 2009, she applied and was accepted to the program. She has a blog at Witches and Pagans called Caldron to Kitchen and is the author of the Referral Guide to Complementary Care. Selina recognized she was Pagan in her late teens and has also participated in many circles in several different traditions.
She has been a speaker at CTCW many years, this year teaching "Pagan Kosher: How what we eat can save the planet (and our health too)"
Share this!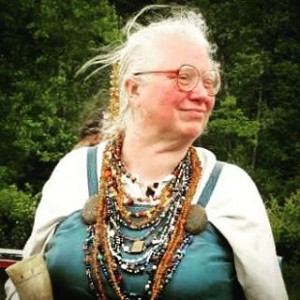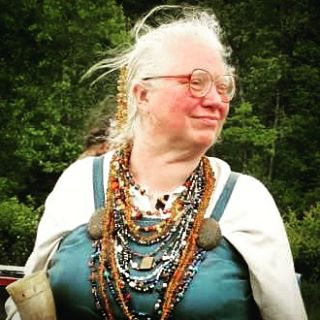 Please join Tchipakkan and Jane Sibley of Auntie Arwens Herbs  on the New Normal 8 pm Wednesday, April 12, 2017, 8-9 p.m. edt.
If you miss the live show, the archive is here.
We'll be talking about herbs and their uses, concentrating on the Spring herbs and how to use them for healing and magick.
Jane is also known as Auntie Arwen, and her shop Auntie Arwen's Spices, offers herbs, spices, salts and blends from around the world. While you really must find them at an festival or market some time, just to sniff many of the culinary herbal blends (you can't do that over the air), we are going to be talking about other aspects of herbs and spices- the magickal and medicinal (because herbs were the beginning of most medicines). (We've done this together at Earth Spirit's Twilight Covening as a weekend intenstive on spiritual herbalism.)
Most people have heard about willow bark as the precursor of asprin, and that cherry bark is in cough drops, but there are so many other herbs that we will talk about that you can use to help you in many first aid situations. We're concentrating on the ones you can find and use in spring, like dandilions, chickweed, violets, lambs quarters, mints, wood sorrel, & coltsfoot flowers. We'll try to cover both wild herbs you'd collect and ones you'd grow, perhaps talk about the ones you may be planting now. (This offers us the chance to do shows later on summer and fall herbs as well.)
If you'd like to catch this interview, call in and be part of the live chat happening during every show? Call 619-639-4606 between 8:05 and 8:50.
If you just want to listen (while doing other stuff on your computer), you can open a window on your computer to www.Liveparanormal.com, click the "Listen Live and Chat" listing under the "radio-listen/chat room" heading, and click "LISTEN HERE" next to "the New Normal". We'd love you to call in with questions: 619-639-4606 (live only). If you have a question, but are busy during the live show, leave a question in the facebook events page. We'll try to answer it during the show.
If you can't tune in 8-9, Live Paranormal.com archives its shows by date, and I archive them by date, guest, and topic on my website: http://tchipakkan.wordpress.com/the-new-normal/directory-of-podcasts/
Save
Save
Share this!
Please join Tchipakkan on the New Normal 8 pm Wednesday, 10-5-2-16, 8-9 p.m. est.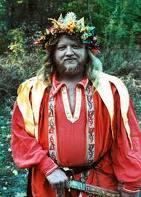 Raven Kaldera is a Northern Tradition shaman, homesteader, diviner, psychic vampire, herbalist, intersex/ transgender activist, Ordeal Master, Speaker for the Transgendered Dead, polyamorous parent, and author of many, many books, articles, and short stories. Raven is a builder of bridges between worlds, a crosser of boundaries between communities, a Reweaver of the Web. He is the Dreamer Whose Dreams Come True. "'Tis an ill wind that blows no minds."
Raven and Tchipakkan will be talking about the plant spirits, communicating with them, and how this can really help when you are trying to work with plants for healing and magick. There will also be some fun stories- like when Raven was given a hard time by a vegetable. The pagan community is often eager to talk about working with animal spirits, but plant spirits are there, and incredibly eager to work with and help us.
Have you worked with plant spirits in your practice? Would you like to? Please call in with any stories or questions: 619-639-4606
To listen live: open a window on your computer to www.Liveparanormal.com, sign in, and click on Shows, and the New Normal to listen. To listen later at your convenience, shows are archived by date on LiveParanormal.com here, and they're organized by date, topic and guest on Tchipakkan.com .
Share this!