fantasy
Rhiannon's Lark is a solo music project created by Alyssa Yeager (sensual vocals, growly guitar,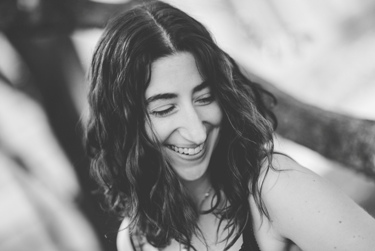 candy-coated ukulele) to express the reality of life as a geek, goddess, and girl. Alyssa is known for her "magickal, mystical storytelling". She began touring the festival circuit in 2005 with the band Telling Point, and has shared bills with artists including Frenchy and the Punk, Wendy Rule, Kellianna, and Tuatha Dea. She has released 5 original albums, including a children's album designed to encourage kids and caretakers to be creative and tell their own stories in song. Alyssa's background in music therapy motivates her to create songs that connect to the daily experiences in the lives of her listeners. She brings gaming, fantasy, morality, and t-rexes together into a show that will comfort your ears, get you laughing, and possibly even make you think.
Share this!
It's great that Weiser and Llewllyn started publishing books on how to do magick when many of us remember days when Wiccans hand-copied books of shadows from each other. But there are other sources of wisdom that we have inspired, and even instructed us: works of fiction. Startin
g with fairy tales and folk tales, books of fantasy and magic, and yes, even science fiction, because something as acceptable as ESP was considered a bit "out there" not too many decades ago. Our panelists will recommend old and new favorite books that served them well, and you can read and see what you can find, many that you can even hand to your children, knowing that if they are ready, they'll find what they need to.  We may even share books we'd warn people away from (always with good reasons given). We welcome audience participation in this, as in all panels.
Share this!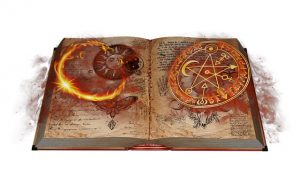 Please join Tchipakkan on the New Normal 8 pm Wednesday, June 28, 2017, 8-9 p.m. edt. If you missed the live show, the link to the archive is here: http://tobtr.com/s/10108561
While we'd all love too be taught magick from witches or wizards from great volumes like the Owen's Book of Shadows in the movie Practical Magic, or the volume in the Sorcerer's Apprentice (minus the disaster unless it comes with the last minute save), the chances are good that you learned whatever you know either from books from Llewellyn, Weiser, or hand-copied from a friend's hand-copied notebook. OR maybe, like many of us, you picked up techniques from the fantasy and SF books you read. It seemed like it might work, so you tried it, and maybe with a little tweaking it did work. Perhaps not as well as in movies, but many books have some good, solid technique in them. Others can teach us useful things about the supernatural world- while telling a useful story.
As we do on the book panels, I'm going to run through a list of some of the books I've found useful over the last half century, and would love if you'd call in with some of your favorites as well. I'll try to explain just what I like about my favorites, and where I think they shouldn't be taken too literally.
Open a window on your computer to www.Liveparanormal.com, click the "Listen Live and Chat" listing under the "radio-listen/chat room" heading, and click "LISTEN HERE" next to "the New Normal".
Want to share your own experiences- what books helped you develop your skills and talents? Call 619-639-4606 (live only). If you know you're going to listen later but have a question or contribution, leave a note on the facebook events page; I'll try to answer or mention it during the show.
If you can't tune in 8-9, Live Paranormal.com archives its shows by date, and I archive them by date, guest, and topic on my website: http://tchipakkan.wordpress.com/the-new-normal/directory-of-podcasts/
Hope you can join me tomorrow night from 8-9 at the New Normal on liveparanormal.com
Save
Save
Save
Share this!