fairies
If we accept that the Good Folk are not the tiny winged creatures the Victorians portrayed them as, but powerful beings in a slightly overlapping reality, then what the heck are the little beings we can sometimes detect also intruding into our world, interacting with us, (hiding our stuff), bothering our pets,… The human mind tends to fill in missing bits when we only partially see something, and we are likely to snag an image from our childhood if it will fill in the blanks. But what are we really seeing? Let the panelists share their experiences with these whatever-they-are, and if we can't define them, maybe we can come up with more positive ways to interact with them.
Share this!
Faeries Panel– Diminutive and cute, or Beautiful and Terrible?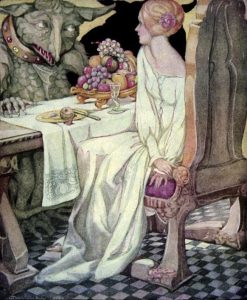 Most people's first exposure to fairies came via Disney, or maybe by some Victorian era storybook which featured cute little sprites that live in flowers. Yet if we look back at traditional folk sources, we find something quite different. The Good Neighbors are great powers, inspiring awe and terror. Let's talk about the dangers of trusting the modern viewpoint on them and how to avoid getting yourself in trouble when dealing with the Fair Folk.
Share this!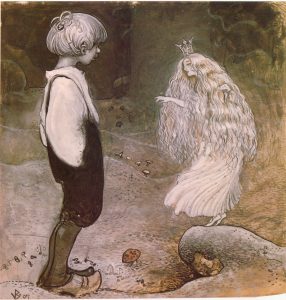 Raising a child in this day and age has become easier in some ways, yet challenging in others. When we choose to raise children different then mainstream culture, there is a stigma that follows. Here is a panel of people who care about the next generation. How do we bring in the next generation in a good way while facing the judgements of others?
Share this!