Runes: the Elder Futhark – Jane Sibley

Warning: date() expects parameter 2 to be long, string given in /home/ctcw/public_html/wp-includes/functions.php on line 104

Warning: date() expects parameter 2 to be long, string given in /home/ctcw/public_html/wp-includes/functions.php on line 106

Warning: date() expects parameter 2 to be long, string given in /home/ctcw/public_html/wp-includes/functions.php on line 108

Warning: date() expects parameter 2 to be long, string given in /home/ctcw/public_html/wp-includes/functions.php on line 109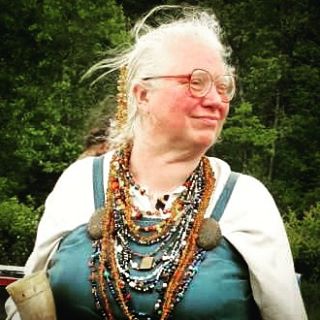 Jane Sibley
Follow Us!
Runes: the Elder Futhark
Two part:
Elder/Anglo-Saxon/Frisian Futharks   and
The Elder Futhark and Anglo-Saxon futhark. From the origin(s) of runes to the early Viking period, these characters have not only been used for mundane purposes (business correspondance and shipping labels, indicating ownership of jewelry etc.) but also for magic. We will explore both angles in this class, as well as the origins and meanings of the individual runes themselves. The Anglo-Saxon/Frisian runes were primarily derived from the Scandinavian-Continental Germanic Elder Futhark. These have the earliest documented rune names, and perhaps the widest variety in rune numbers and forms. We will also explore St. Boniface's Letters and other early rune codes.
1.5 hours no prereq,  bring paper and pencil
Share this!
Session Category : archive Divination Folklore