Follow Us!
Most of the conference space is in the Executive Conference Center which is the ground floor. Columbia is Vendors, Duchess is Readers and Vendors, workshops are in Ulster, Orange and Hudson 1 & 2, and Hudson 3 is the healing room. Panels will be in the middle Foyer. The Drum Circle will be somewhere farther away- maybe outside depending on the weather. The Dealers Row is up on the sixth floor- accessible directly off the main elevator.
Our block of the hotel rooms is on the 5 & 6th floors, (not shown) and the Hospitality room is going to be on the ground floor (under the 4000 wing) convenient to the function rooms.
(Please don't stress too much about this weird exploded map, it's trying to get everything in and you need to be Psychic or Escher to understand that.)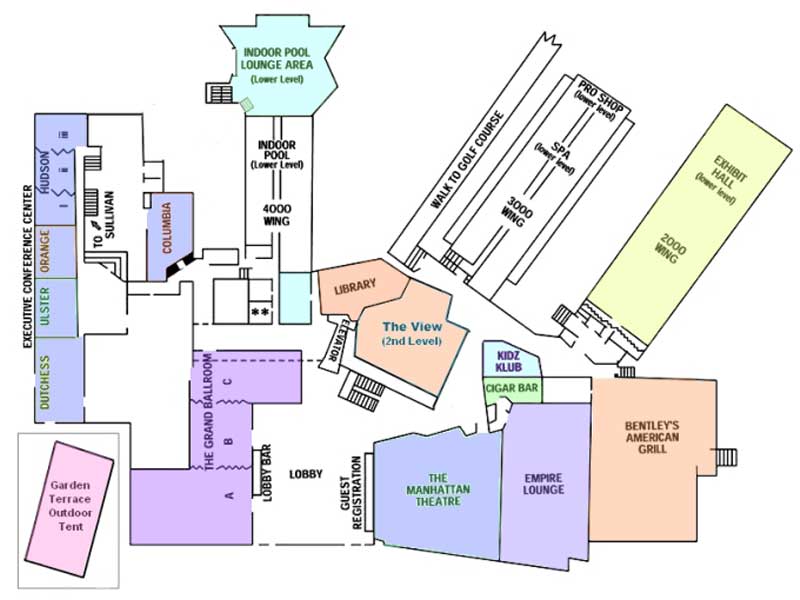 Save
Share this!