Follow Us!
If the workshops are the muscles of the conference, the panels are the bones (and the attendees the life blood). One of the goals of CTCW is to get people to discuss the many different approaches to the supernatural and paranormal that we've learned, to compare, and learn from each other. We pick panels that are meant to put forward topics that can be looked at in different ways: shamanism, symbolism, healing, ghosts, divination, magick, psychic abilities. We pick panelists who will probably approach the topic from different points of view, and different experiences.
We have two forms here: one to propose panels, because this is YOUR conference, and further down, a sign up sheet down at the bottom of the page, so if you want to be on a panel, you can volunteer.
Please feel free to suggest any topic you'd like to hear explored, whether you want to participate in the panel or just listen. But you don't need to be an expert on a topic to be on a panel, your experience makes you an expert on what you've seen. Perhaps you don't know enough to do a workshop, but each panelist will probably only get about 10 minutes of speaking time, so this might be a great way for you to "get your toes wet" as it were, and share what you know "a little" about. It still may be something other people didn't know about and will help them understand the overall subject.
Or you may simply want to hear about a subject from several points of view. Let us know- if four people are interested, you'll get to hear at least four points of view (maybe more).
Descriptions of Proposed Panels for 2019
The sign up form is at the bottom of this page.
We plan to post descriptions of twice the number of topics that we will run, then wait to see which grab the interest of the year's attendees. We try to imagine what would make wonderful conversations, but then go with which ones you like! It may have sounded good during our brainstorming session, but maybe the community is more interested in something else on a given year. This is also why we encourage you to send in proposals (above), even if you don't want to be on the panel. When the panel fills, we run it! First filled first scheduled.
Given that about half of these won't happen, you may want to sign up for more panels than you want to be on. (If you only want to be in two, but three of the ones you signed up for get scheduled, no problem. Let us know (post or message on fb) which one you want to drop, and we'll un-schedule you. If you're a presenter, try to let us know how many you want to join.
About the form
Sorry that you are going to have to keep switching back from the descriptions to the form to sign up one at a time, we know it's inconvenient, but that's the way the program we're using works. Thank you for dealing with all the the scrolling.
Panel Proposals for 2019
1.The American Gods Effect Panel:
Panelists will discuss how the power of belief influences reality, how made-up things become real, for example: the Tooth Faerie, or Santa Claus. They'll also explore whether anything can become a "god" (how we'd define that in this context), given the time, space, and control over our lives.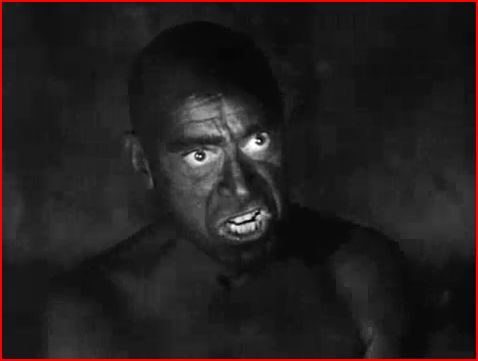 2. Appropriateness & Appropriation Panel:
Sign of the times: Panelists will look at depictions in media and literature, and examine the value statements they depict. How have the power structures displayed influenced policy, social acceptance, and fear-mongering towards minority religions & practices.
Points to consider include lack of rights & religious recognition/ protection for minorities, propaganda (ie. Reconstruction Era), use of non-practitioners instead of actual practitioners in portrayals (ie. hearing actors playing deaf characters, white actors playing Native American, Asian, and African roles emphasizing stereotypes & misconceptions). How have the stereotypes and misconceptions gotten more space/exposure than reality. Should not these minority religions get more appropriateness in media too? Illustration is from Gunga Din but was Indiana Jones and the Temple of Doom any better?
3. Book for Youth Recommendations Panel
This year panelists will share what books they think would be good to share with kids and teens who are interested in developing their psychic or magickal potential including both fiction and non-fiction. When a young person comes to you, the book must be both engaging, and give them insight into some aspects of what we do, and really needs not to feed them stuff they are going to have to unlearn later! Come to listen or share suggestions of your own- or explain why you don't agree with panelists choices!
4. Ceremonial Magick Panel
What is the place of Ceremonial magick in the modern world? A lot of modern magical technique, and even neopagan rituals are outgrowths of medieval Ceremonial Magick. Are the trappings of Ceremonial magick (that we imagine as robed figures in castle towers) still useful, or have they been updated? Panelists have various experience with different sorts of ceremonial magick and will share their perspective.
5. Channeling, Horsing, and Mediumship Panel:
Sometimes we perceive others who live in other realities, and relay messages to those here who cannot. Sometimes, we let other entities use our bodies, speak with our mouths, or even hop in and dance, eat and enjoy this world, through our blood and bones. How are these techniques the same, and how are they different? What do we need to know?

6. Christian Magic Panel
"Magic" and "Christian"- two words that surprise people when used together. There are a number of energetic, non-physical or non-ordinary methods of affecting the nature of reality around us that are consistent with Christian beliefs. From prayer to the laying on of hands to mediumship to angel work, Christian magic is alive and well today. Join us for a discussion of Christian magic, whether based directly in Christianity or in harmony with Christian beliefs. Both Christians and non-Christians welcome to this panel. Respectful, on topic discussion requested.
6.5 Crystals Panel (added after numbering, trying to keep alphabetization)
Do you know where your crystals come from? What was the impact of obtaining them? If you didn't find it yourself in its natural setting, it's hard to, and there are questions. Was it gathered by hand, in an environmentally responsible manner? Was it strip-mined somewhere to feed the demand of new age/metaphysical/occult shops? Is it even natural, or was it grown in a laboratory from pulverized less attractive crystals, which may well have come from a mining operation?
These are not just ethical questions about the purchase. They may also effect the work you hope to do with the crystal. How can you tell if it's a problem? You can shop with more care going forward, but if you already have a crystal from an uncertain source, can you clean it so the source doesn't affect your work with it? Do the lab-grown crystals work differently than natural ones? What about completely synthetic crystals? Our panelists will address these and other questions.
7. Crafts and Art as Spiritual Practice Panel
Creating art can be a way to create communication between the Divine and humans. Sometimes artists fall into altered states while working, and some think talent is a divine gift. But more practical work like weaving, spinning, carving, and other kinds of handwork also have the same effects. There is a whole body of lore regarding spiritual intent in performing these skills, such as making images of divinities, or items for use in religious services. Repetative forms of handwork like spinning can induce trances, and the energy generated becomes part of the piece. Our panelists will discuss how they blend their handwork with spiritual work.
8. Death & Dying panel
We will be discussing death: what is it? What part does it play in our lives? What is a "good death"? How we prepare for dying, and what we expect after we die? From Near Death experiences, to "bucket lists", to arranging what kind of end-of-life care you want, to how you want your body disposed of, how does what you believe about post-death experience impact what you want done during and after your death to your body?
9. Eye of the Beholder Panel
What do we know, and how do we know it? What has changed in the years since we read our first books, had our first training, and experienced our first amazing impossible. As it's always a case of in Eye of the beholder, and everything we experience is filtered through both our physical and mental training, what can we trust? We are only as good as our experience, knowledge & tools within any given moment. How so we know what we know, and what is adequate knowledge?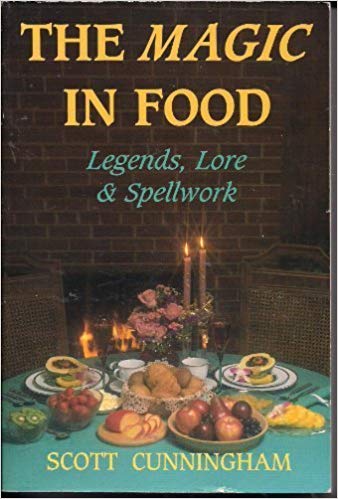 10. Food Energy Panel
Do you only eat "live" (uncooked, recently harvested) food? Do you avoid "dead" food- food that's so processed that it has no energetic signature at all? Can you TELL what the energy signature in your food is? If you're a cook, do you bless the food you're cooking? If you raise animals, how do you feel about eating them? Can you feel it if those preparing the food were in a bad mood? Do you use chocolate or other foods to ground? Let's talk about our relationships with food.

11. Ghosts Panel: Different strokes for different ghosts.
Panelists will compare theories (and experiences) about whether what are called ghosts are figments, interactions with beings from other dimensions, ancestors, deities, energy patterns left on some substance of reality, or something else?
IF interaction with beings outside of ourselves: What has experience & science taught us about this otherworldly phenomenon to date? IF personal experiences: Is time really linear? What of astral travel? Past life regressions? Near-death experiences? Meditations? Sacred space?

12. How does Magick Work Panel
So many theories, so little time! But why not talk about what we have observed. If we don't tell each other, how can we build on our experiences? Is magick powered by energy or by emotion? What side effects of using magick have we seen? Do any groups (not bound by oaths of secrecy) have teachings about this?

13. Internet Risk/benefit panel:
The Price of Being Social in an Omnipresent Internet
While many magick users have "come out of the broom closet" in this generation, in the past they had to hide their identities and practices. We've enjoyed some equality and status advances, even celebrity figures "coming out". Being open was vogue.
Enter the last 15-20 years, and the landscape of tolerance is waning; it's valid to question being so open (or urging it on the community). Sometimes
"outing" is not intentional. Jobs require access to social media accounts prior to hiring, account information is leaked to third parties, social networks & purchases are being data-mined. If they can tailor ads to our interests & choices, can their algorithms not discover our belief systems? What is the current danger level, especially when "freedom of religion" is sometimes re- defined as "freedom to discriminate"? Do we need to become more covert again?
14. Learning from Your Neighbor Panel
We're all on different paths to enlightenment. These different paths have different terms and tools to help people on their way there. Your neighbor on the next path over may have different skills not usually taught on your path, but just what you need for your own journey. Join travelers from different metaphysical groups for discussion of some of the basic concepts and techniques that they use in their own practices. You may learn something that could improve your journey (We hope this can be a cross over panel to expose people to basic skills they don't encounter in their own demographic.)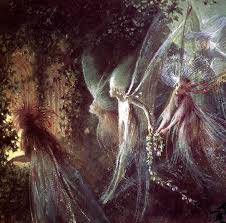 15. Many faces of Fairies Panel
Legends have told us about many varieties of otherworld fae ranging from "the Good People" who often pass among us undetected as anything but another human until they do something surprising, to black dogs, various monsters, tiny sprites, Knockers, Pixies, Gremlins, Brownies, Goblins and Hobs, Nisse, and too many other versions to list here. We'd like to have the panelists talk about their experiences with entities from other realms, and how does one tell what one is dealing with? This is sort of a Crypto or Xeno biology. We can only tell what we've seen. When you find yourself in Faerie do you not eat or not refuse hospitality? There are so many stories, it's hard to pick. But bring questions for the panelists anyway, they may know.

16. Masculinity Panel
Panelists will explore the double edged sword of toxicity & images of masculinity. To often media portrays men as abusive drunkards, sexual prowess prowlers, warriors, or passive, ineffective, and immature. Where are the gentle, nurturing men? Real life shows us other types of men besides those stereotypes. How can we promote a positive view of masculinity in our speech and actions, in our rituals and daily lives. Can't the "sensitive new age guys" be just as exciting without the out-of-control aggression?

17. Modern Myths Panel:
What are our modern myths? Do comics qualify? Do TV Shows, or Movies? for example: Star Trek, Game of Thrones, Babylon 5, Star Wars, Firefly, Handmaid's Tale, All in the Family, M.A.S.H, Charmed, LoTR, Harry Potter. To decide we must determine what a myth is, and what is its function. Which stories do you think serve our culture as modern myths? What heroes? Spiderman, Superman, Dorothy Gale, and Alice? What roles to these tales play in forming our world views?

18. Money Issues Panel
Currency made exchanging goods and services much easier, but clearly isn't the source of real wealth. Health, happiness, spiritual fulfillment are all part of "abundance' and a good life. But many of us have few problems that wouldn't be solved by money- whether transportation, medical care, or stress. Of we attract things into our lives, why are so many of us attracting stressful money problems? Maybe our panelists can offer some insight on effectively setting ourselves on a path without financial stress.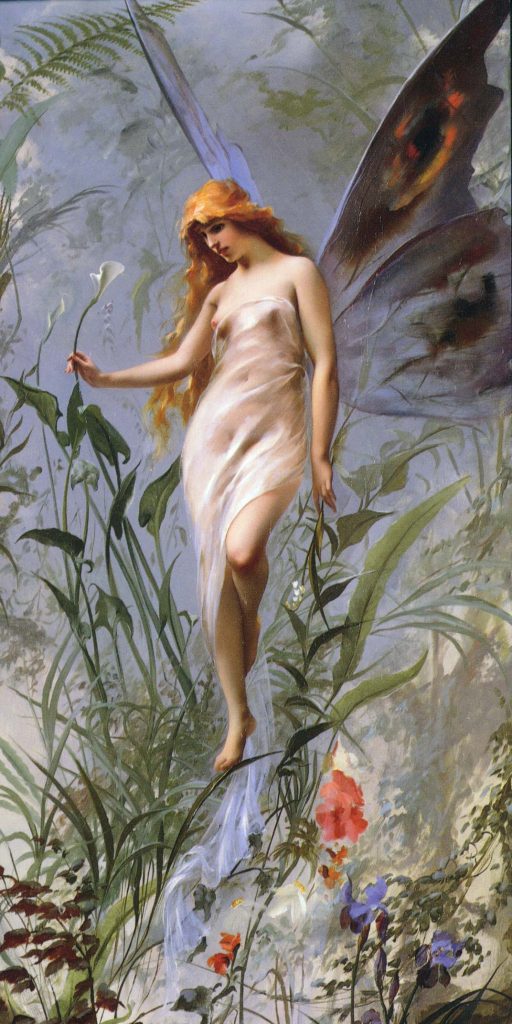 19.Not Fairies Panel
If we accept that the Good Folk are not the tiny winged creatures the Victorians portrayed them as, but powerful beings in a slightly overlapping reality, then what the heck are the little beings we can sometimes detect also intruding into our world, interacting with us, (hiding our stuff), bothering our pets,… The human mind tends to fill in missing bits when we only partially see something, and we are likely to snag an image from our childhood if it will fill in the blanks. But what are we really seeing? Let the panelists share their experiences with these whatever-they-are, and if we can't define them, maybe we can come up with more positive ways to interact with them.
20. Objectivity Panel
The Red Pill or the Blue Pill? Paganism in the here & now. Present looking backwards, how have we done over time in the paths blazed then & now?

21. Patronizing and Appropriation Panel
How misinformation and "spun" interpretations influence the perception & beliefs in our culture, and how this factors into exclusionary rhetoric and can lead down the road to flirting with supremacy & unhealthy levels of nationalism. How do we educate, and dial back the hate rhetoric, especially when it's not knowledge, but interpretation, context, and application that are the problem? How do we address these problems, when facts aren't the problem, ideology is the problem? Ownership of culture is shared on both sides, as in most wars, when both sides believe that GOD/ the Gods favor their sides.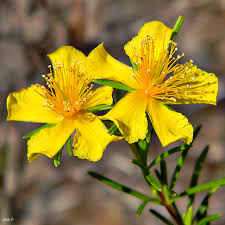 22, Plant Spirits Panel:
Herbalist, and Animist panelists will discuss plants as having choice in whether they heal us or not. As an example when St. John's Wort became mass produced and marketed, and suddenly the potency & usefulness seemed to wane. Will this happen with Cannabis if Big Pharma takes control? Is there room for the concept of plants not liking being exploited any more than we do? Will they still help individuals who appeal to them?
23. Psychological problems in psychics Panel
How to differentiate between what you see that isn't there, and what you see that others don't see.
"Those who were seen dancing were thought to be insane by those who could not hear the music." Nietzsche If you are a medium, seeing or hearing dead people is normal for you. All the books on enhancing our psychic abilities tell us to listen to our inner voices. But suppose you're psychic, then you become depressed, or get PTSD, or schizophrenia? How do you explain to a medical doctor that some of the things you experience are symptoms, and some are normal (for you)? How do you get the help you need, while not having the "shrink" try to medicate away your natural abilities?) Mental illness is real, and you still want the help you need. Let's share stories and hope we have good advice for each other.
24. Race to the Top
There are so many things we want to learn when we discover that the occult isn't quite so hidden, and new worlds open up. The Student is ready, a Teacher appears, we learn astrology, numerology, herbalism, rituals, casting, mediation, crystals, etc. We advance through our lessons, wanting to know what the sages knew before us- but please, while we're young and pretty. We want respect and recognition. Hierarchy is fine, as long as we're not on the bottom. The modern world has led us to expect "instant gratification" and to learn by collecting sound bytes, and know where to look up what we need. Often we achieve the ranks, and find ourselves ill prepared to deal with leadership or service to the community. We created a new sort of community- based on hints and wishful reconstruction, but as we now have elders, can we convince any new folk who join that they really will take decades to learn what we have learned? Panelists will share their experiences and we can try to guess what we need to do next to make it all work.
24. Ritual Accommodations Panel
Rituals have requirements to make the energy do whatever the ritual is aimed at. But in the modern world we aren't happy with just telling those who have challenges that they have to forgo the real benefits of ritual that are easier for the rest of us. How do we accommodate those for whom it seems impossible? What can we do to allow those allergic to sage, can't drink alcohol, have PTSD, may have seizures triggered by lights, or who are mobility impaired (in a wheelchair, or requiring a service animal), or deaf, or simply elders, or mothers who can't afford a baby-sitter to participate fully in their chosen spiritual community? We don't want to exclude our fellows, nor have a medical emergency during a ritual. Let's share our experiences and help each other.
25. Shaman Panel on Aura Holes
Starting with the premise that we have an energy body or aura, probably several in layers, one of the things we often have to deal with is a hole in the aura that energy leaks out. Given the large number of diseases today that sap our energy, it would be good to be able to at least eliminate one reason we may have no energy left. The panelists will talk about diagnosing and healing the holes in the energy field in different ways. If time we'll talk about detecting and detaching things that may attach to your etheric body, sucking out energy.

26. Time Panel
Is time linear or is that just a convenient way for us to organize it while we're on this plane? If we have multiple lifetimes, do they travel in one direction along the time line? If we can negotiate the paths of time, can you change or heal the past? Can you reach into the past or the future? What does deja vu tell us about it? When we're dead, how do we experience time? We may not settle any of these questions, but we can discuss them.

27. Unusual Tarot Spreads Panel
We may start with one, three or Celtic cross spreads, but as we use Tarot cards for decades, many of us develop different spreads and techniques for different purposes. A panel full of experienced practitioners will probably share many useful and unique spreads. If there's time we may talk about how one develops a spread for a special purpose.
28. Weatherworking Panel
Can you change the weather? Should you? How do you do it? We'll ask our panelists.
29. What do we know panel
What do we know, and how do we know it? What has changed in the years since we read our first books, had our first training, and experienced our first amazing impossible. As it's always a case of in Eye of the beholder, and everything we experience is filtered through both our physical and mental training, what can we trust? We are only as good as our experience, knowledge & tools within any given moment. How so we know what we know, and what is adequate knowledge?

30.What Maketh a Man Panel:
A discussion about the woes of typecasting, stereotypes, & pigeonholing that plague the expectations and personhood of being male. How the #Metoo movement, and other cultural changes force an reevaluation of what it means to be male. It used to be defined as the sex/gender, and the things he can do & provide. Panelists will examine archetypes and modern media's depiction of what it means to be male. The tapestry and capabilities of defining it are expanding, and the pendulum swing is wider and more diverse than ever. This needs acknowledgement, and considerations, especially in regards to what aspects do we want to see fostered and carried forward. What makes a man, beyond the hype & stereotypes, the real Good, Bad & Ugly.
31. Working on yourself Panel
Healers often have a hard time healing themselves (although Reiki is very good for that purpose). Soothsayers and other readers often find that they cannot read accurately for themselves. Sometimes we get in our own way or block ourselves. Let's talk about how to work around these issues. Why are these common problems, and what ways are there to work around them?
Click the form to sign up- it will reload with the place to put your name, sadly, down at the bottom again, so you will have to scroll all the way back down (sorry about that), and then prove you aren't a robot. That's it. Don't worry if it multiplies your name, we'll fix that.
CTCW Panels sign up 2019
Date: August 29, 2019
Each year we float some panel ideas, and we figure that the ones that people want to be on are the ones people would want to see. Because of this we put out twice as many suggestions as we have room to run. What we may think fascination, others might not want to attend. Please put a comment over on the facebook page if you don't wish to be on the panel, but you are very interested in seeing it. If there's lots of interest, we'll look harder for panelists.
Sign up below...
Remember to scroll down again to finish signing up!
Share this!