Month:
October 2015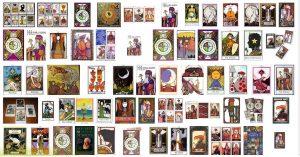 Saturday between lunch and supper Tarot lovers will be able to attend three workshops on the Tarot one after the other (with rest breaks, of course). First Kathryn Smith presents Mapping the Major Arcana on the Tree of Life: A survey of Systems, this is followed by Lois Fitzpatrick with the Tarot Major Arcana (last year she did the Minor Arcana). These are followed by A meaningful life with Tarot with Stone Riley. You also may wish to get to the Panel on How to Read Court Cards just before lunch in the Atrium.
Share this!
"Do what you love, the money will follow" Sorry Ms. Sinetar, doesn't always work that well! Some of us are led to "follow our bliss", provide CAM healing when traditional medicine fails, to make the crystals, and books, and other tools of manifestation and magick available- because there are some things you can't buy at Walmart! Whether it's a Botanica, or a "New Age Shop" or Tea Room, you need a bit more than a great idea. Our Panelists have experience and can talk about what's worked and under what circumstances (because each situation is different). Bring your own wisdom and stories to share as well!
Image from Akasha's Journey the business of Maryalyce Merrit in Wassaic NY.
Share this!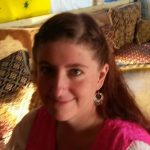 Lauren Grover is both a presenter and vendor at CTCW, returning to this year reprising the Guedra- North African Women's Trance Ritual which she first offered here in 2010.  Since Guedra dancing needs 8 people, please sign up for this at the registration when you come in (or during the conference); the workshop/ritual will take place on
Sunday morning.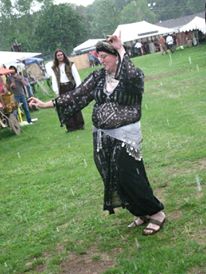 She will also be offering her services as a talented Henna artist during most of the conference as well as doing a workshop Henna in Ritual  Friday at two. Lauren Grover first studied henna, dance, and guedra in the Society for Creative Anachronism back in the early 90s. In 1993, she became New England's first professional henna artist, and has taught, danced, and doodled all over the northeast since then. Lauren read far too many "Choose Your Own Adventure" books as a child to ever fully follow someone else's spiritual path, but so long as there is kindness and joy, she feels that everyone has some truth. Paisley Peacock Body Arts (or on facebook here). Also www.BrassRingCT.com  See more images of her beautiful work on the vendor spotlight from the 1oth.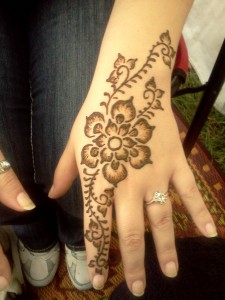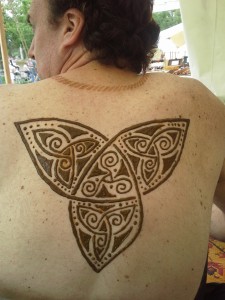 Share this!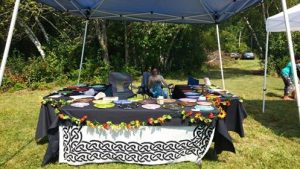 Tracy Andryc will be doing a workshop Saturday: The Labyrinth: 4,000 Years of Mystery and Magic
But she will also have some of the labyrinths' she makes. The labyrinth can be used as a tool that can re-integrate our scattered energy; mend our fragmented self and bring about deeper spiritual focus. It can lead us to divine inspiration, mirroring the journey of our lives with its twisting path leading to sacred center. Tracy takes a holistic approach to her labyrinth work by incorporating other modalities such as Reiki, crystal grids/healing, breath work, sound and sacred dance.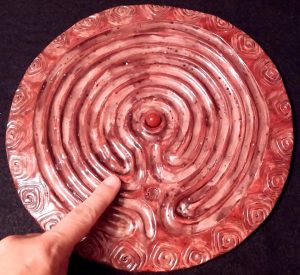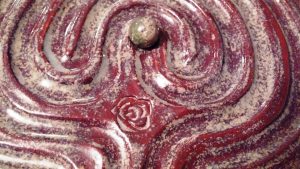 She'll be selling out of her room, which will be one of those opening on the Atrium. Look for her there!
Share this!